Favelle Favco Favelle Favco Cranes for Sale and Rent
Favelle Favco Specifications
The Favelle Favco Group product line consists of heavy lift Offshore, Tower, Wharf and Crawler Cranes. Both the Favelle Favco and Kroll brands are renowned for having low maintenance...
Show More
Location
South Plainfield, New Jersey US
194 miles
Make
Favelle Favco
Model
M440D
Tons
55.10
Year
2017
Price On Request
by NYC Constructors, LLC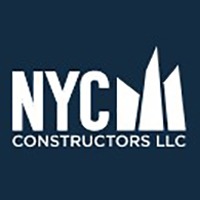 2017 Favelle Favco M440D Luffing Boom Tower Crane (Freestanding) Towers (25 5): 25 standard tower sections and 5 reinforced tower sections Collars (5): 5 Collars included in price External Climbing Frame: Included with Purchase Location: Equipment is located in South Plainfield, NJ Pricing: Available upon discussion (All taxes are buyers responsibility) Specifications: Boom: 195ft. maximum working radius. 150ft of Boom Supplied with purchase. Tail Radius: 26.9 feet Machinery Deck: Split machinery deck designed to reduce weight and prevent need for street cranes during erection and dismantling Pump Drive Gearbox: Multiple output – spur gear & splash lubricated ...
The Favelle Favco Group product line consists of heavy lift Offshore, Tower, Wharf and Crawler Cranes. Both the Favelle Favco and Kroll brands are renowned for having low maintenance costs and upholding a high residual value over the lifetime of the equipment. This is achieved through the years of experience and by continuously reinvesting in our technology to meet your ever challenging material handling applications