Cormach Cranes for Sale and Rent
Location
Manheim, Pennsylvania US
96 miles
Make
Cormach
Model
13500 E4
Tons
5.50
Year
2003
$12,500 USD
by Crane Specialists, Inc.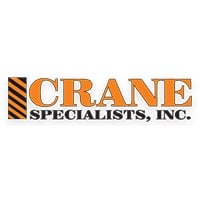 UNMOUNTED -CRANE ONLY 4 Hydraulic Main Boom Sections 2 Hydraulic Fly Jib Sections 700 lbs. at 54'5" Total Horizontal Reach (Fly Jib) 1800 lbs. at 40' Total Horizontal Reach (Main Boom) 64' Vertical Reach Hydraulic Out and Down Outriggers Dual Side Controls 360° Rotation Crane Only Contact: Jim Toole Office (717)664-3536 Cell (717)519-7561 Max Lift Height: 64
All Cormach cranes have the same constructive concept; Column with twin mast. Big dimensions slew bearing with rotation motor placed in external position, and gear box, The slew bearing is installed on base of the crane. Cormach design allows the stress distribution and prevents stresses concentration. The cantilever structure with the double column distribute stresses and shocks on the big dimensions slew bearing and through the bearing to the stabilizers and then to the ground thanks to the chassis that acts as a counterweight. The double sandwich structure of the double column is calculated to resist the torsion stresses created by the rotation and absorbs the shock created by sudden movements.