Tadano GTC-800 Cranes for Sale and Rent
Tadano GTC-800 Specifications
The Tadano GTC-800 is Telescopic Boom Crawler Crane with a capacity of 88 ton at 10 feet BOOM 5-section, 37'8" – 141'1" DIMENSION Overall Length...
Show More
Location
Houston, Texas US
1213 miles
Make
Tadano
Model
GTC-800
Tons
88.00
Year
2019
Price On Request
by Scott-Macon Equipment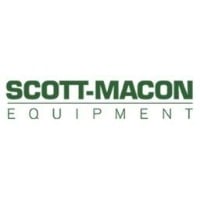 One New 2019 Tadano Mantis GTC-800, 88 ton tele-boom crawler crane with standard features including: 88 ton lift capacity 5 section 37' 8" - 141' 1" full power telescopic boom Cummins QSB6.7 310 HP Tier 4f Diesel Engine Standard Cab with A/C, Heat, Engine Monitoring, tilts to 20 degrees TADANO AML-C LMI System with North American (ft - lbs) Load Charts, and A2B TADANO HelloNet Telematics Video Camera Monitor - 3 closed circuit cameras - winch, rear, and right side view Work Lights - 3 halogen work lights with remote controls Main Winch with drum rotation indicator,grooved drums, and cable follower; 695 feet, 19mm diameter rotation resistant wire rope Auxiliary Winch with drum...
Location
DeForest, Wisconsin US
682 miles
Make
Tadano
Model
GTC-800
Tons
88.00
Year
2019
Price On Request
by Reynolds Equipment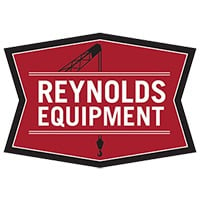 •Pick-and-carry through 360° and up 4° out of level. •Two-piece bi-fold (10.1m/17.7m) lattice boom extension & offsettable jib for up to 60.4m lifting height •Heavy Lift Jib – 2.5m, 21.4t maximum capacity •Tadano AML-C rated capacity indicator •Work area limitations with soft stop •Winches with grooved drums, cable followers and 3rd wrap shutdown •Self Erecting Crane •Carbody Jacks with radio remote control and self leveling feature •Unladen ground bearing pressure of 0.81 kg/m2 •Hydraulic on-the-fly track frame retraction and extension •Automatic lubrication system for slewing ring and boom pin •360 degree house lock...
The Tadano GTC-800 is Telescopic Boom Crawler Crane with a capacity of 88 ton at 10 feet
BOOM 5-section, 37'8" – 141'1"
DIMENSION Overall Length
45'11"
Overall Width (tracks extended)
17'9"
Overall Width (tracks retracted)
11'9"
Overall Width (tracks removed)
9'8"
Overall Height
13'1"
MASS
Gross Vehicle Mass (Standard Equipment Package)
180, 171 lb
Maximum Counterweight
Upper = 45, 000 lb Carbody = 20, 000 lb
PERFORMANCE
Travel Speed
0.75 mph – 2.23 mph
Gradeability
78%
Winch Line Pull (first Layer)
19, 830 lb
Winch Line Speed (4th layer)
368 ft/min
ENGINE
Cummins QSB6.7 310hp @ 2, 200RPM
Key Features
88-tons pick-and-carry capacity through 360°.

Two-piece bi-fold (33.1′ / 58.1') lattice boom extension & offsettable jib for up to 198ft tip height

Heavy Lift Jib – 8.2 ft, 47, 100 lb maximum capacity

Tadano AML-C LMI system

OPTI-WIDTH™ – OPTIMAL lifting performance at any track WIDTH

Work area limitations with soft stop

Winches with grooved drums, cable followers and 3rd wrap shutdown

Self Erecting Crane

Carbody Jacks with radio remote control and self leveling feature

Unladen ground bearing pressure of 11.8 psi

Hydraulic on-the-fly track frame retraction and extension

Hello-Net Telematics

3 remote control work lights

3 video cameras for winch view, rear view, and right side view
Optional Equipment
Crane mounted hydraulic tool circuit with 50′ retractable hose reel

WP-750 work platform mounts to boom tip or 33.1′ lattice boom extension

Cold weather heater options

Controlled free fall winches

Radio remote control

Automatic lubrication system for slewing ring and boom pin

360 degree house lock

Cab-Mounted FOPS

Steel flat shoe