Shuttlelift 3330FL Cranes for Sale and Rent
Shuttlelift 3330FL Specifications
The Shuttlelift 3330FL features 8.5 ton (7711 kg) lift capacity with 2-part line. Quick reeve main block for conversion to single line downhaul block (tools not required).&nbsp...
Show More
Location
Texas US
1349 miles
Make
Shuttlelift
Model
3330FL
Tons
8.50
Year
2013
$75,000 USD
by BC Equipment Sales Inc.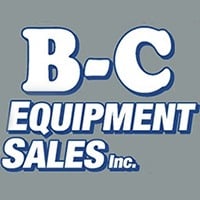 8.5 Ton Cap. Carry Deck Crane Equipped With 30' 3-Section Boom, Cummins B3.3L Turbo, 10 x 15 14 Ply Tires, Headlight & Tail light Grills. All Other Standard Features.
The Shuttlelift 3330FL features 8.5 ton (7711 kg) lift capacity with 2-part line. Quick reeve main block for conversion to single line downhaul block (tools not required). Large winch capacity for use with 1/2" (12.7 mm) wire rope. Single-stage outriggers for operation in confined areas. Shown with optional cab. Ergonomic controls directly connected to valve with simultaneous function operation
ENGINE Options
(Gasoline): GM 3.0L EFI, Horsepower 70 (52.2 kw) @2600 rpm Optional
(Dual Fuel): Gasoline/LPG): GM 3.0L EFI, Horsepower 70 (52.2 kw) @2600 rpm
(Diesel): Cummins 4B 3.3L turbo, Horsepower 85 (63.4 kw) @ 2600 rpm