Magni RTH 6.46 SH Cranes for Sale and Rent
Magni RTH 6.46 SH Specifications
The Magni RTH 6.46 SH is a rotating telehandler Specifications Maximum lifting capacity: 6.000 kg Maximum lifting height: 45, 64 m Maximum Reach: 33, 50 m ...
Show More
Location
Syracuse, New York US
285 miles
Make
Magni
Model
RTH 6.46 SH
Tons
6.60
Year
2022
Price On Request
by Empire Crane Company
2022 Magni RTH6.46SH for Sale Stabilizers: scissors Lifting capacity: 13,200 lbs Capacity at maximum height: 5,500 lbs Lifting height: 149.6 ft Outreach: 105 ft Engine: Mercedes OM 934 LA Stage IV Nominal power: 170 kW - 231 HP Number of gears: 2/2 Hydraulic system: Load Sensing 350 bar Length: 344.49 in Width: 98.43 in Clear light from the ground: 15 in Empty weight: 67,240 lbs Speed of movement: 15 Mph Rotation: 360° Air conditioning as standard: Yes Automatic accessory recognition: Yes Call Empire Crane for a quote & more details
Location
Pickering, Ontario CA
340 miles
Make
Magni
Model
RTH 6.46 SH
Tons
6.60
Year
2019
$469,000 USD
by SkyRise Prefab Building Solutions, Inc.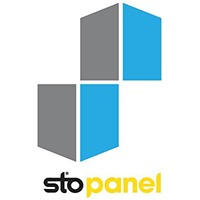 This "Like New" Magni RTH 6.45 SH Rotating Telehandler for sale includes a 5000kg Basket (S/N..AC006645) and 3-ton Jib Winch (AC008542)Rotation 360° Rated Capacity 13,227 lbs Maximum Lift Height 149.6 ft Load at Max Height 5,550 lbs. Maximum Forward Reach 105 ft Load at Max Reach...
The Magni RTH 6.46 SH is a rotating telehandler
Specifications
Maximum lifting capacity: 6.000 kg
Maximum lifting height: 45, 64 m
Maximum Reach: 33, 50 m
Capacity at Max Height: 2.500 Kg
Engine power: Mercedes 170 kW – 231 hp
Transmission: hydrostatic
Hydraulic circuit: load sensing
Length: 8.850 m
Width: 2.540 m
Height: 3.215 m
Ground clearance: 390 mm