Location
Groenlo, Gelderland NL
3933 miles
Make
Liebherr
Model
MK 88 PLUS
Tons
8.80
Year
2017
Price On Request
by Pfeifer Heavy Machinery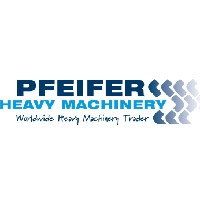 BRAND NEW LIEBHERR MK88 PLUS FOR RENTAL! Top quality brands at an affordable price. Excellent service and maintenance. Look at our actual stock with used heavy machinery. Manufacturer: Liebherr Typ: MK 88 Plus Building year: 2017 Fuel: Diesel Chassis number: WLFD40BZ8HEZZ0034 Serial number: 076603 Loading / lifting capacity: 8.000 kg Drive speed: 80 km/h Number of axles: 4 Drive / Steering: 8x6x8 Tyre manufacture / size: Michelin / 385/95 R 25 Tyre condition: New / 100% Gearbox typ: Automatic Engine manufacture / typ: Liebherr / D 936 L A6 Capacity in KW: 300 Capacity in HP: 408 Lifting capacity at max. radius: 45 m / 2.200 kg (Plus package) Luffed jib...
The Liebherr MK 88 mobile construction crane has been available in a Plus option since the Bauma 2013. This provides around 10% more load capacity at the jib head. The option provides greater flexibility and handling capacity.
Liebherr can now supply a four-axle model which provides high load capacities and a large radius whilst being compact in size in the form of the MK 88 mobile construction crane. With its horizontal jib the load capacity at the jib head with a radius of 45.0 m is 1850 kg. The Plus option, which can be activated easily using the crane controller, provides up to 10% more load capacity. The load capacity at the jib head is thus increased to 2, 000 kg. With its additional ballast, the MK 88 Plus can hoist 2, 200 kg at a radius of 45.0 m. The Plus package has already been ordered by many customers.
The MK 88 Plus mobile construction crane provide customers with some great benefits for many different jobs. Particularly when we need high handling speed, a large radius and are faced with constricted site conditions. "Moreover the Plus option with additional ballast increases the load capacity by around 10 percent, enabling loads of up to 3, 000 kg to be hoisted even with a radius of 35 meters.