Liebherr LTM 1250/1 Cranes for Sale and Rent
Liebherr LTM 1250/1 Specifications
Location
Duluth, Georgia US
807 miles
Make
Liebherr
Model
LTM 1250/1
Tons
300.00
Year
2002
Price On Request
by Crane Dude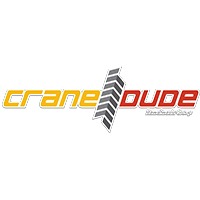 Year: 2002 Stock #: 17223 Tons/Lifting Capacity: 300 Main Boom/Boom Sections: 51-236ft. / 15.5-72m. 6 Section Full Power Boom Boom Extensions: 2 x 23ft. / 7m. Fixed Fly Jib/Swing Away: 40-72.2ft. / 12.2-22m. Offsetable at 0°, 20°, or 40° Luffing Fly Jib: -- Superlift/Derrick: -- Winches/Hoists: Main and Auxiliary + Rooster / Auxiliary Sheaves for Jib Counterweight/Ballast: 215,000lb. / 97.5t. Upper Motor Hrs: Liebherr 4-Cyl. Diesel. D924 TI-E. Water-Cooled. 245HP (180KW) 8,400 Hours Lower Motor Hrs/Miles/KM: Liebherr 8-Cyl. Diesel. D9408 TI-E Water-Cooled. 598HP (440KW) 5,380 Hours. 66,600 km. Gear Box/Transmission: Allison Hook Blocks: 2 x Blocks Hook...
Location
Maryland US
1148 miles
Make
Liebherr
Model
LTM 1250/1
Tons
300.00
Year
2002
Price On Request
by Quality Cranes & Equipment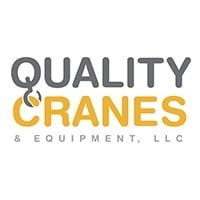 2002 Liebherr LTM1250-1 300 US TON (250 Metric Ton) All terrain crane. BOOM: 236 Feet (72 Meters of main boom) JIB: 118 Feet (36 Meters) of standard fixed jib w/ manual offset LUFFING JIB: 207 Feet (63 Meters) Luffer is optional-available at additional price. STRONG MAIN BOOM CHART w/ similar performance to the LTM1300-1 Crane/Upper Hours: 11,937 Carrier/Lower Hours: 6,020 Kilometers 66,135 (41,000 Miles) Note: Since it is required to remove the boom for transport in this region, the wear on the carrier is greatly reduced. Nelson Launch Trailer is available-Optional-if required. WE SHIP WORLDWIDE. FINANCING IS AVAILABLE. WE ACCEPT TRADE...