Location
, DE
4108 miles
Make
Demag
Model
CC 3800-1
Tons
715.00
Year
2018
Price On Request
by Empire Crane Company
2018 Demag CC 3800-1 w/ 2-Year Warranty 715-Ton Capacity Main boom to 315' Fly jib and Luffing jib available Hook Block & Ball Enclosed Cab with A/C & Heat Main & Aux. Winch Maximum counterweight 452,000lbs Central ballast 112,000lbs Variable Superlift radius Demag IC-1 crane control system w/ touchscreen Call for pricing & availability.
Location
Houston, Texas US
1202 miles
Make
Demag
Model
CC 3800-1
Tons
715.00
Year
2013
Price On Request
by Lift Source Machinery LTD.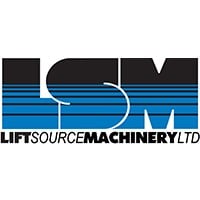 Huge savings for long term rental! Hours: 4,200+/- Boom: 96 m – SH type with SH-head and 650 t sheave assembly Runner: 2.0 m / 54 ton for (for SH, SH/LH, SW) Luffing jib: 84 m – SW type Superlift: 36 m – SL mast with Vario SL-kit SL-tray: SL-Tray for variable SL-radius from 11 m to 19m Winches: H1, H2, W1, W2, boom hoist Blocks: 2 x 325 ton, 2 x 11 sheave double hook (convertible into: 2 x 190 ton, 1 x 380 ton, 1 x 190 ton) ramshorn hook and shackle hole, 54 tons 1-sheave single hook Counterweight: Upper: 200 ton / Lower: 50 ton (SL counterweight not included) Undercarriage: 2000 mm wide crawler shoes Options: Hydraulic quick-connector for carrier...
The Demag CC 3800-1 is a lattice boom crawler crane designed for heavy lifts.
650 t at 12 m radius (715 USt)

Load moment of 8484 tm

Erection of wind turbines up to 117 m hub height without superlift

Erection of main boom 114 m with 12 m LF and hook block mounted: without superlift mast and without assist crane

Erection of wind turbines up to 170 m hub height with superlift

Best in class ergonomics for operator

Suitable for worldwide operation

Optional Boom Booster Kit