Listings

Listing Timeline

About

Company Description

Branches

Company Branches

Contact

Company Contacts
Contacts for Senna Tree Company, LLC.

Branches in Senna Tree Company, LLC.
Senna Tree Company, LLC.
9255 Sunland Blvd Sun Valley, CA 91352

When not busy saving and harvesting specimen trees, Senna Tree Company's fleet of hydraulic truck cranes are available for rent in the greater Los Angeles area to green industry professionals.
NCCCO Operators and rigging crews are available at non-union rates for non-union projects. Customers benefit from our crews proficiency and expertise in handling large boxed trees and ball & burlaped palms. In addition to a significant pricing advantage, the risk of damaging large expensive trees during handling is practically eliminated when using our experienced rigging crews.
| | |
| --- | --- |
| Location | Los Angeles, California US |
| Make | P&H |
| Model | T-200 |
| Tons | 20.00 |
| Year | 1980 |
$12,500 USD
by Senna Tree Company, LLC.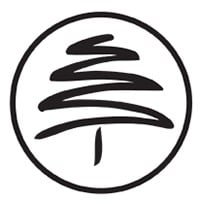 1980 P&H T-200 Truck Crane for Sale26' to 62' main powered boom or 78'w/manual insert extended20' Swing out jib & aux winch come w/crane, not installedOn rubber chart will walk 20,000 lbs over rear3208 turbo rebuilt in Feb 2018Allison 6 spd auto trans w/manual aux (12 speeds)Good mechanical condition, great trainer, yard or around town taxi crane. Full maintenance records available.Cal OSHA certified