Types of Cranes & Lifts
Parts, Attachments, Components, Manuals, & Accessories

(1)

Various Parts, Attachments, Components & Accessories

(1)
Sellers
Rivertek Services Ltd.

(1)
Types of Cranes & Lifts
Demolition Equipment

(1)

Glass Manipulator Handlers

(1)

Cranes, Hoists & Material Handlers

(18809)

Mini Cranes

(260)

All Terrain Cranes

(1461)

Articulating Knuckle Boom Cranes

(5694)

Boom Trucks

(1203)

Bucket Truck Aerial Platforms

(1)

Cable Handlers

(3)

Carry Deck Industrial Cranes

(337)

Construction Elevator Hoists

(62)

Crawler Cranes

(1854)

Derrick Cranes

(90)

Draglines

(22)

Floor Cranes

(7)

Gantry Cranes

(215)

Glass Manipulator Handlers

(16)

Grapple Loader Cranes

(73)

Hoist Winches

(45)

HookLifts

(100)

Hydraulic Gantries

(1)

Industrial Elevators

(3)

Jib Cranes

(4)

Marine Cranes

(54)

Material Handlers

(499)

Material Hoists

(17)

Mobile Harbour Cranes

(3)

Offshore Cranes

(17)

Overhead Cranes

(1)

Pick & Carry Cranes

(266)

Ringer Cranes

(6)

Roofing Conveyors

(10)

Rough Terrain Cranes

(1305)

Service Cranes

(464)

Sign Cranes

(13)

Teletruck

(1)

Tower Cranes

(3369)

Trailer Mounted Cranes

(11)

Trolley Booms

(32)

Truck Cranes

(1152)

Wallboard Pallet Fork Drywall Cranes

(131)

Wheel Cranes

(4)

Wind Tower Cranes

(2)

Work Platforms

(1)

Digger Derricks, Piling & Foundation Machines

(283)

Digger Derricks

(111)

Drilling Rigs

(151)

Pile Driving Rigs

(20)

Piling Cranes

(1)

Earthmoving Equipment

(49)

Crawler Carriers

(45)

Grapple Loader Cranes

(1)

Marine Cranes

(1)

Rough Terrain Cranes

(2)

Electric & Aerial Transmission Equipment

(2)

Boom Lifts-Telescopic

(1)

Bucket Truck Aerial Platforms

(1)

Forestry & Logging Equipment

(124)

Forklifts

(1)

Grapple Loader Cranes

(61)

Lift Truck Forklifts

(11)

Material Handlers

(41)

Trailers

(8)

Trucks

(2)

Heavy Lift Hydraulic Systems

(49)

Hydraulic Gantries

(45)

Strand Jacks

(4)

Industrial Support

(68)

Air Compressors

(63)

Utility Vehicles

(5)

Reach Stackers, Port & Terminal Handling Equipment

(376)

Container Cranes

(5)

Container Handlers

(91)

Gantry Cranes

(1)

Marine Cranes

(6)

Mobile Harbour Cranes

(81)

Reach Stackers

(171)

Straddle Carriers

(2)

Terminal Tractors

(19)

Material Plant Equipment-Concrete, Asphalt, Aggregate

(3)

Mining Equipment & Machinery

(15)

Drilling Rigs

(12)

Lift Truck Forklifts

(1)

Rough Terrain Cranes

(1)

Teletruck

(1)

Parts, Attachments, Components, Manuals, & Accessories

(279)

Suspended Personnel Platform

(13)

Anti-Two Block (A2B) Systems

(1)

Augers

(3)

Boom Raise System

(2)

Buckets (Concrete - Clam - Dragline)

(70)

Crane Bumpers

(45)

Grapples

(26)

Hoist Winches

(2)

Hook Blocks

(5)

Load Moment Indicator (LMI) Systems

(1)

Lubricants-Telescopic Boom

(1)

Lubricants-Wire Rope

(3)

Outrigger Pads, Mats & Cribbing

(56)

Pallet Fork Attachments (Cranes & Equipment)

(1)

Pile Driving Rigs

(4)

Pipe Manipulators

(4)

Rigging - Slings, Spreader Bars & Components

(25)

Steel Crane Mats

(9)

Tire Handler Manipulators

(6)

Wireless Power Line Detection

(2)

Platform Aerial Lift Devices & Bucket Trucks

(2678)

Boom Lifts-Articulating

(615)

Boom Lifts-Articulating Telescopic

(10)

Boom Lifts-Telescopic

(512)

Bridge Inspection Access Platforms

(55)

Bucket Truck Aerial Platforms

(738)

Floor Cranes

(3)

Man Baskets & Platforms

(3)

Platforms Lifts

(3)

Scissor Lifts

(521)

Sign Cranes

(1)

Speed Level Lifts

(48)

Vertical Mast Lifts

(152)

Wheel Cranes

(1)

Work Platforms

(16)

Rail Equipment

(42)

Boom Lifts-Articulating

(2)

Bridge Inspection Access Platforms

(4)

Grapple Loader Cranes

(1)

Material Handlers

(2)

Railroad Cranes

(33)

Site Dumpers & Crawler Carriers

(23)

Telehandlers, Forklifts & Lift Trucks

(2802)

Telehandlers

(1081)

Forklifts

(884)

Front End Articulating Loader

(2)

Lift Truck Forklifts

(789)

Pallet jack

(13)

Teletruck

(17)

Tire Handler Manipulators

(16)

Trucks, Trailers & Transport Equipment

(192)

Container Handlers

(3)

HookLifts

(1)

Pole Utility Trailers

(23)

Self-Propelled Module Transporters (SPMT's)

(34)

Trailers

(122)

Trucks

(9)
Subcategories
3-Seat

(4)

3-Wheel

(68)

6-Seat

(1)

Amphibious

(1)

Articulating

(17)

Articulating Boom

(108)

Articulating Telescopic Boom

(132)

Show All
Manufacturers
600SA

(2)

ABI

(1)

ACE (Action Construction Equipment)

(86)

ALFA

(30)

AUSA

(22)

Aerial Access

(4)

Agria Hispania, S.A.

(4)

Show All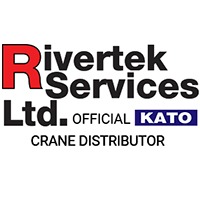 353 21...
Email this Company
About Us We are an Irish owned company based in Blarney, Co. Cork, Ireland and we are an Authorised Distributor for: KATO Mobile Cranes
(show more)...
About Us
We are an Irish owned company based in Blarney, Co. Cork, Ireland and we are an Authorised Distributor for:
We are the largest and most established Crane Supplier in Ireland and we are also one of the Largest Independent Suppliers of used Cranes to the UK Market.
We have over 35 year's experience in the Crane business and we have been operating from our facility in Blarney for the past 40 years.
We stock an extensive range of New & Used Cranes & Crane parts at our facility which is conveniently located:
8 kilometres from Cork International Airport

Within 20 kilometres of Cork Shipping Ports Tivoli and Ringaskiddy

290 kilometres from Dublin Port.
We have full Testing, Painting, Workshop and Stores facilities.
As well as Supplying Cranes to the Irish & UK Market we also supply Cranes & Parts to customers in South Africa, New Zealand, Australia, Germany, Egypt, Dubai, Russia, Ukraine and many more.
For all of our customers, we take the risk and uncertainty out of purchasing a crane with our knowledge, experience & support, we will offer you the cranes that best fit your requirements at a reasonable price.
We take care of all shipping arrangements like packaging and loading, export documentation etc, to ensure a hassle-free purchase.
We can ship to any Major Port Worldwide.
All of our cranes are fully Inspected by our qualified and trained Engineers and supplied with a New set of Certificates before dispatch.
Our procedures ensure that no matter where in the world the crane is being shipped to, that it arrives in Top Condition and ready to go to work.
Our motto is that Quality ensures Customer Satisfaction.
Please feel free to contact us if you have any questions or comments.
Kato Rivertek Services Ltd. Cranes for Sale and Rent
Location
County Cork IE
3322 miles
Make
Kato
Model
Parts
Price On Request
by Rivertek Services Ltd.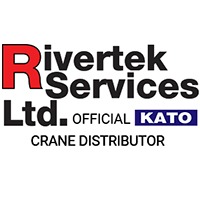 We have been providing KATO Parts, Service & Support to our customers for over 20 years. Our fully qualified and trained engineers have built up a wealth of knowledge that we share with our customers. Our parts department have built up an extensive range of genuine parts in line with our company policy of having shelf availability of all fast-moving parts. We understand that when parts or services are required time is money and we react quickly. For parts that are not in stock, we can source these parts from our list of worldwide suppliers within hours and ship them or air freight them without delay. Parts which are air-freighted from Japan are delivered to our Warehouse within ...
Crane Specifications, Load Charts, and Crane Manuals are for *Reference Only* and are not to be used by the crane operator to operate any type of crane, telehandler, lift truck or aerial access device. To obtain OEM Crane Service, Crane Parts or Crane Maintenance Manuals, contact the crane and or lifting manufacturer directly.