Manitou Cranes for Sale and Rent
Location
FI
4272 miles
Make
Manitou
Model
MRT 3050 PRIVILEGE
Tons
5.00
Year
2009
Price On Request
by Cotac Oy
Capacity 5.000 kg - Boom 30 meters (98 feet) - Perkins engine - forks - manlift basket - scoop. Tires 445/80 R 25
Location
FI
4272 miles
Make
Manitou
Model
MRT 2540
Tons
5.00
Year
2008
Price On Request
by Cotac Oy
Capacity 5.000 kg - Boom 21 meters (69 feet) - Mercedes engine - forks - manlift basket - scoop.
Location
Chicago, Illinois US
568 miles
Make
Manitou
Model
MRT 3255
Year
2015
Price On Request
by Erwin Crane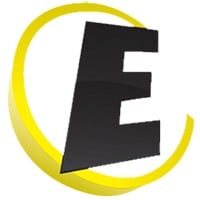 3-in-1 Capabilities Telehandler mode; Positioning on stabilizers or tyres Precise load control Strong pentagonal boom: maximum height: 32 m/maximum reach: 27.20 m Crane mode; Winch up to 12 tons at the base of the jib Winch 7.2 tons at the boom head Man basket mode; Extendable and adjustable man basket w/ up to 1,000 kg load capacity Up to 43 m working height w/ the 3D man basket Both positive and negative work positions Available for rent or lease purchase option.
Manitou is a designer, manufacturer and distributor of handling machines, attachments and services for the agriculture and construction industries worldwide.