Jekko Cranes for Sale and Rent
Location
Bolingbrook, Illinois US
587 miles
Make
Jekko
Model
SPX 1040 CDH
Tons
4.40
Year
2017
Price On Request
by Stevenson Sales & Service, LLC
The original Jekko mini crane, paving the way for all Jekko products on the market today. It's a guarantee of success and performance, a crane on which the history of Jekko is founded.
Location
Harrisburg, Pennsylvania US
90 miles
Make
Jekko
Model
SPX 424 C+
Tons
2.65
Year
2017
Price On Request
by Stephenson Equipment, Inc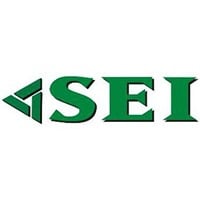 5300 lb. Capacity, Battery Powered Minicrane. Single Sheave 2.5 Ton Hook Block, 8' 6" – 27' 10" Main Boom plus Offsettable Hydraulic Jib, Radio Remote Control.
Location
Bolingbrook, Illinois US
587 miles
Make
Jekko
Model
SPX 1275 CDH
Tons
8.00
Year
2018
Price On Request
by Stevenson Sales & Service, LLC
Contact Jeremy White @ 630-425-7107
Located in the heart of Italy's north-eastern industrial pole, Jekko Mini Cranes combine the quality of Italian manufacturing with innovative ideas that are exported all over the world.