Galizia Cranes for Sale and Rent
Galizia Specifications
Galizia designs, builds, and commercializes electric and diesel mobile cranes and Electric industrial telehandlers in Italy. Additional Services special cranes and special...
Show More
Location
Lombardia IT
4272 miles
Make
Galizia
Model
GF100
Tons
10.00
Year
2020
Price On Request
by IKRAN srl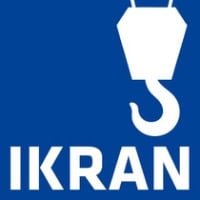 Capacity: 10 t Cab: closed with a door Frame: 6 wheels Boom: 3 hydraulic telescopic elements Battery charger: high frequency on board Battery topping up: centralized Wheels: superelastic white non-marking wheels Mechanical jib: telescopic multi-position extendable 1.15 - 1.9 Mt 6500 - 4000 Kg capacity Hydraulic winch: passing also for jib Battery: 80V 640 Ah Power voltage: 380V 32Ah Dimensions (L X W X H): 3700 mm x 1740 mm x 200 - 2170 mm Weight: 10000 Kg + 1800 counter weight
Location
Galway, County Galway IE
3281 miles
Make
Galizia
Model
G120
Tons
12.00
Year
2007
Price On Request
by King Moving Services Ltd.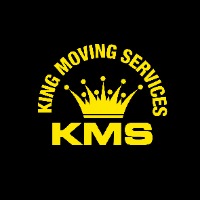 Thank you for viewing our advert. This crane is being sold by King Moving Services Ltd T/A King Machinery Moving (www.kms.ie/moving) one of Irelands leading Machinery Moving and Equipment Installation companies for the last 30 Years. If you are interested we would be happy to provide by email an honest walkaround video showing any nicks/bumps on paint etc. The details of the crane are: Fuel type: ELECTRIC: Being Electric Powered the G120E is clean, low impact and thus allowed to be used indoors in confined spaces. Ideal for medical/pharma clients Serial: 07G120032 Owners: 2 (1 owner in UK from New 735hrs from 2007 to 2017 in house maintenance) Hours: 920hrs (12th March...
Galizia designs, builds, and commercializes electric and diesel mobile cranes and Electric industrial telehandlers in Italy.
Additional Services
special cranes and special application

systems for lifting and transport (standard or special gantry crane )

plants and machinery (kiln dryers, plate cutting plants, boom for Truck Mounted Concrete Pumps, automotive plants etc.)
Planning is developed by a team of engineers and technicians, using up-to-date software, 2D and 3D CAD as well as FEM codes, all integrated with traditional calculation methods. This methodology grants the best optimization and evolution of our mobile cranes.
We set special care on the choice of new technologies and solutions, so to offer to our client's cranes more efficient, powerful, comfortable, safe, and easy to use.
Some outstanding results of Galizia R&D:
Twin motor front drive system, by two electric motors that can perform counter-rotation through an electronic differential gear. This solution combines the performances of the typical Galizia total steering with the advantages of the front drive.

electronic joystick coupled with a proportional distributor, to allow precise, gradual, and simultaneous movements of the boom

radio remote control of the crane, not only for lifting but also for advancing and steering

use of permanent brushless AC motors for special applications, coupled with last-generation controls

planning and production of a special compact frame, with an especially lowered center of gravity, that grants better stability to the crane and its very reduced height

building and application on F 200 of hydraulic forks up to 10 tons totally radio controlled

Planning and realization of a modern cabin with a sliding door, so as to ease the entrance of operator even in narrow areas (on order on F200)

Personalization of booms, jibs, and whole cranes according to specific requests of our clients
Production is totally done by highly qualified personnel in our own carpentry, mechanic, machining, and assembling departments.
Galizia is certified by the Standard and Compliance Certification Body, according to UNI ISO 9001:2015