Categories
Cranes & Material Handlers

(1)

Service Mechanic Truck Cranes

(1)
Categories
Cranes & Material Handlers

(15240)

Digger Derricks

(1)

Mini Cranes

(212)

All Terrain Cranes

(1239)

Boom Lifts-Articulating

(1)

Boom Trucks

(898)

Carry Deck Industrial Cranes

(313)

Construction Elevator Hoists

(53)

Crawler Cranes

(1455)

Derrick Cranes

(94)

Draglines

(18)

Floor Cranes

(4)

Gantry Cranes

(165)

Grapple Loader Cranes

(21)

Industrial Elevators

(3)

Jib Cranes

(4)

Knuckle Boom Cranes

(4619)

Marine Winches

(2)

Material Handlers

(408)

Material Hoists

(17)

Offshore Cranes

(17)

Overhead Cranes

(1)

Pallet Fork Loader Cranes

(133)

Pedestal Cranes

(8)

Pick & Carry Cranes

(146)

Ringer Cranes

(6)

Roofing Conveyors

(10)

Rough Terrain Cranes

(1105)

Service Mechanic Truck Cranes

(351)

Sign Cranes

(5)

Teletruck

(1)

Tower Cranes

(2881)

Trailer Mounted Cranes

(10)

Truck Cranes

(1034)

Wheel Cranes

(4)

Work Platforms

(1)

Earthmoving Equipment

(4)

Grapple Loader Cranes

(1)

Pedestal Cranes

(1)

Rough Terrain Cranes

(2)

Electric & Aerial Transmission Equipment

(2)

Boom Lifts-Telescopic

(2)

Forestry & Logging Equipment

(128)

Boom Lifts-Articulating

(2)

Forklifts

(1)

Grapple Loader Cranes

(66)

Lift Trucks

(10)

Material Handlers

(41)

Trailers

(8)

Heavy Lift Hydraulic Systems

(17)

Maritime Port & Terminal Cargo Handling Equipment

(312)

Container Cranes

(5)

Container Handlers

(83)

Gantry Cranes

(1)

Mobile Harbour Cranes

(76)

Reach Stackers

(147)

Mining Equipment and Machinery

(14)

Drilling Rigs

(12)

Rough Terrain Cranes

(1)

Teletruck

(1)

Parts, Attachments and Components

(11)

Boom Raise System

(1)

Pile Driving Rigs

(4)

Tire Handler Manipulators

(6)

Piling & Foundation Equipment

(226)

Digger Derricks

(76)

Drilling Rigs

(130)

Pile Driving Rigs

(19)

Piling Cranes

(1)

Platform Lifts

(2348)

Boom Lifts-Articulating

(964)

Boom Lifts-Telescopic

(592)

Bridge Inspection Access Platforms

(50)

Bucket Truck Aerial Platforms

(26)

Floor Cranes

(3)

Man Baskets & Platforms

(3)

Platforms Lifts

(1)

Scissor Lifts

(497)

Sign Cranes

(1)

Speed Level Lifts

(48)

Vertical Mast Lifts

(146)

Wheel Cranes

(1)

Work Platforms

(16)

Rail Equipment

(41)

Boom Lifts-Articulating

(2)

Bridge Inspection Access Platforms

(4)

Grapple Loader Cranes

(1)

Railroad Cranes

(34)

Telehandlers, Forklifts & Lift Trucks

(2222)

Telehandlers

(864)

Forklifts

(850)

Lift Trucks

(467)

Pallet jack

(8)

Teletruck

(17)

Tire Handler Manipulators

(16)

Trucks, Trailers & Transport Equipment

(130)

Container Handlers

(3)

Self-Propelled Transporters (SPMT's)

(13)

Trailers

(114)
Subcategories
3-Wheel

(42)

Amphibious

(1)

Articulating

(11)

Articulating Boom

(35)

Bi-Energy

(18)

Compact City

(93)

Compact-Mini

(12)

Show All
Makes
600SA

(1)

ABI

(1)

ALFA

(27)

AUSA

(22)

Action Construction Equipment (ACE)

(52)

Aerial Access

(4)

Agria Hispania, S.A.

(4)

Show All
Ford Cranes for Sale and Rent
Ford
Sponsored
Location
Kaukauna, Wisconsin US
663 miles
Make
Ford
Model
F550
Year
2009
Price On Request
by ALT Sales Corp.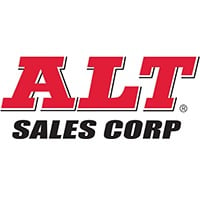 17,950 GVW, 4 x 4 Super Cab, 4.88 Ratio Limited Slip Axle, Power Equip Group, Skid Plates, Pto Provision.
Contact Seller
From vans and passenger wagons to pickups and cutaways, Ford has tough and rugged vehicles that can meet your needs.
Crane Specifications, Load Charts, and Crane Manuals are for *Reference Only* and are not to be used by the crane operator to operate any type of crane, telehandler, lift truck or aerial access device. To obtain OEM Crane Service, Crane Parts or Crane Maintenance Manuals, contact the crane and or lifting manufacturer directly.