FMGru Cranes for Sale and Rent
Location
Brighton, Colorado US
1453 miles
Make
FMGru
Model
1250 CTY
Tons
6.61
Year
1999
Price On Request
by Creative Lifting Services
Max Hook Radius: 164', Capacity @ Max Hook Radius: 2,425 lbs, Max Capacity 2 Part Operation: 6,610 lbs, 13,230 lbs 4 Part, Hook Height: 118', 4.5m Cross Bases Available, Power Requirement: 480V, 3-Phase, Remotes: Radio & Corded, Delivery, Erection & Training Available
Location
Surrey, British Columbia CA
2316 miles
Make
FMGru
Model
RB 1035 I
Tons
4.41
Year
2003
$70,500 USD
by Mega Cranes Ltd.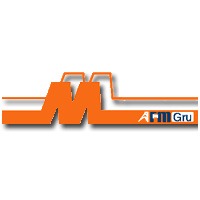 This RB 1035 I Self-Erecting Tower Crane is very well maintained by our own technicians. It fully erects in approximately 4 hours. 72' under the hook, a luffing jib position, radio remote control. Alternate installations include rail travel or stationary position. Optional Self Jacking System This system was designed by Mega Cranes Ltd. in conjunction with FM Gru Manufacturing. Our new system gains you 10' to 12' in extra height from the ground level. You can walk, drive or have your safety meeting under this system. "Mega's Hydraulic Self Jacking System" arrives at the site complete and ready to jack. Our complete system ...
Location
Surrey, British Columbia CA
2316 miles
Make
FMGru
Model
1250 CTY
Tons
6.61
Year
2004
$110,000 USD
by Mega Cranes Ltd.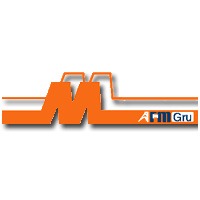 6,000 max lift (kg). comes with 100' of mast. It comes with radio remote control and can free stand to 190'. Includes high-speed winch, indicator for load, height and radius and a dual disc braking system.
Established in 1920 as a family-run company, FMGru is located in the largest industrial area of northern Italy. In the '50's, when farming economy was converting into industrial and manufacturing economy, FMGru was already working in the welded construction and metal structural sector: road bridges, prefabrication moulds, farming machines, pylons to convey electricity, presses and an appreciable range of fork lifts. The tower cranes production started in 1963, when the company invested all its financial and human resources in this activity having as goal the highest level of specialization in the lifting field. Nowadays FMGru is a leading company in tower crane production and thanks to a careful planning and use of the most innovative technologies is able to resolve every problem concerning lifting on modern job sites.