Link-Belt 120HT Cranes for Sale and Rent
Link-Belt 120HT Specifications
The Link-Belt 120HT Telescopic Boom Truck crane has a lifting capacity of 120-ton (100 mt) Nominal Capacity @ Radius 120 Tons @ 7' Standard Boom ...
Show More
Location
Lyon Charter Township, Michigan US
400 miles
Make
Link-Belt
Model
120HT
Tons
120.00
Year
2024
Price On Request
by Alta Equipment Company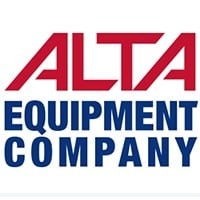 MACHINE DUE IN 2nd QUARTER 2024 LINK-BELT has built upon the success of its 120 HT telescopic boom truck crane with a long, 197-foot (60-meter) boom variant called the 120 HTLB. The manufacturer says the 120-ton (110-metric ton)-capacity crane has best-in-class reach, with a maximum tip height of 263.7 ft (80.3 m). COUNTERWEIGHT & ROADABILITY The 120 HTLB's long boom is a 7-section unit with a pin-and-latch telescoping system. It can be extended past its full height with an optional 2- or 3-piece offset SmartFly that's 58 ft (17.6 m) in length. The long-reach 120 HTLB uses the same carrier vehicle as its 120 HT forebear. Its power plant is a Cummins X12 single overhead...
The Link-Belt 120HT Telescopic Boom Truck crane has a lifting capacity of 120-ton (100 mt)
| | |
| --- | --- |
| Nominal Capacity @ Radius | 120 Tons @ 7' |
| Standard Boom | 38.3'-164.1'(11.7-50.0m) Pin & Latch |
| Telescope System | Latching |
| Attachment - Option 1 | A:35'(10.7m)Latt B:9.5'-35'-58'(3.0-10.7-17.7m)Latt |
| Attachment - Option 2 | A:(1) 16'(4.9m) insert B:(2) 16'(4.9m) inserts |
| Max. Tip Height | 262'(79.7m) |
| Max. Line Pull | 23, 632lb (105.12kN) |
| Max. Speed (ft per minute) | 354 fpm (107.9 m/min) |
Improved and unmatched efficiency in transportability for all geographic markets

Industry-first suspension and axle design: independent air-ride suspension & air disc brakes

10 percent higher gross axle rating (51, 200 lbs on front tandem) than any other truck crane in the market

Link-Belt SmartFly: different configurations to address any Jobsite need

Features the 120|HT: 3 piece 9.5'-35'-58' fly jib section with integrated heavy lift section

All new carrier cab: NEW wider carrier cab, 9 in wider than current truck crane cab

TPMS – Wireless Tire Pressure and Temperature Monitoring

Smart Stack counterweight monitoring system