Location
Minneapolis, Minnesota US
906 miles
Make
Auto Crane
Model
5005H
Tons
2.50
Year
2016
Price On Request
by Aspen Equipment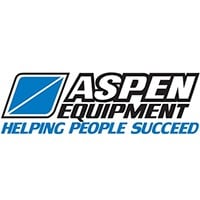 2016 Ford F550 w/ Hi-Rail Crew Cab, cab 6.4 L diesel engine, 60" cab to axle, 176" WB Torqshift automatic transmission, 4.88 ratio limited slip, rear axle 19,500 GVWR package, Oxford white clear coat paint, Air conditioning Auto Crane 5005H, S/N1015-030 Hyd, 5,000 @ 5 ft. ,ext to 20', Non-cont rot, Corded Pendant Ctl Crane rating of 25,000 ft. lbs. Maximum lifting capacity of 5,000 lbs. at 5 ft. power boom extend from 10 ft. to 20 ft. Hydraulic winch with 60 ft./ min. single line speed 370° power rotation with positive locking 80 ft. of 5/16" aircraft quality cable Automatic overload protection system Heavy-duty swivel...
Location
Nitro, West Virginia US
240 miles
Make
Auto Crane
Model
8406H
Tons
4.00
Year
2008
Price On Request
by ALL Family of Companies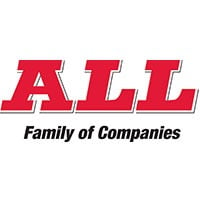 2008 Peterbilt Mechanics Service Truck with Auto Crane 8406H, Champion Air Compressor, Lincoln Welder 305G, Heavy Duty Box, Allison 3000 RDS-P Automatic Transmission, PX-8 Diesel 315 HP, 10,000lb Frt Axle, 23,000lb Rear Axle, Peterbilt Air Trac Rear 23,000lb Suspension 3 Piece Crossmembers on frame, Rear Diff Lock, (3) Batteries, Compression Brakeing, Bendix Air Dryer w/HTR, Painted Alum Air Tanks, Dual 50 Gal Fuel Tanks, Alm Wheels, Tilt Wheel, Pwr Windows, Pwr Locks, Stereo with CD, WB, and more, Instrument Package
Location
Fort Wayne, Indiana US
429 miles
Make
Auto Crane
Model
5005EH
Tons
2.50
Year
2004
Price On Request
by ALT Sales Corp.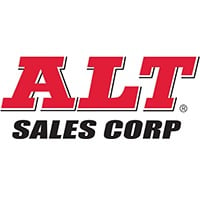 Miller Bobcat 225NT Welder, Compressor, Pwr windows, Pwr Locks, and much more. 318,217 miles.
Auto Crane is based in Tulsa, Oklahoma. We engineer, design and manufacture a comprehensive line of truck-mounted electric and hydraulic cranes, crane bodies, crane control technologies, and accessories. Our name and products are recognized and used the world over, serving industrial markets such as the energy, mining, construction, forestry, and railroad industries. Auto Crane is an American brand and is still proudly made in the USA.