Listings

Listing Timeline

About

Company Description

Branches

Company Branches

Contact

Company Contacts
Contacts for Payton Machine & Supply, Inc.

Branches in Payton Machine & Supply, Inc.
Payton Machine & Supply, Inc.
3100 S Cedar St, Borger, Texas 79007, USA

Payton Machine & Supply, Inc. is a three-generation family-owned and operated business dedicated to being your experienced and dependable partner for rotating machinery. With over 40 years of experience servicing industrial plants, food-processing plants, wind energy equipment, oilfield drilling rigs, oilfield pumping units, and much more, we perform fabrication, rebuilds, and repairs as well as installation for a wide variety of equipment.
Payton Machine provides Field Mechanics who inspect, disassemble, troubleshoot, repair, assemble, install, maintain, and service equipment.

We have Field Welders who offer general and specialty welding such as stainless steel, aluminum and more.

We offer Emergency Services and on-call crews with skilled millwrights and mechanics to work around the clock to get you back up and running.

We provide Planned Turn-Around crews available around the clock to complete assigned jobs during scheduled downtime.
One of the greatest things about Payton Machine & Supply, Inc. is that who you see is who you get! All of our owners are supervisors in the company that provide a hands-on and face-to-face experience with customers from job start to job finish.
| | |
| --- | --- |
| Location | Borger, Texas US |
| Make | Manitex |
| Model | 35100C |
| Tons | 35.00 |
| Year | 1997 |
$98,000 USD
by Payton Machine & Supply, Inc.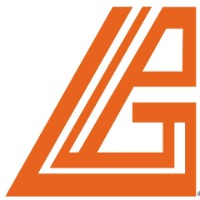 This 35-ton (31.8 mt) lifting capacity Manitex 35100C (C35100) Boom Truck Crane for sale with rear-mounted swing cab on a Peterbilt chassis has a four Section 100' (30. 5 m) Telescopic Proportional Boom with 2-piece jib and 5th front outrigger stabilizer. CAT C10 Engine, A/C, Cruise, Jake Brake, Heated mirrors, Polished wheels, and fuel tank. Two winches with Johnson single sheave take apart block and ball, free swing, with foot brake and Joystick controls, PAT system with a Factory Optimizer installed, Dual Hydraulic oil coolers, and 3 Polished Gearboxes. Features • 22', 1.25" (6, 7 m) Out-and-Down Outriggers at Full Extension • Intermediate and...