Listings

Listing Timeline

About

Company Description

Branches

Company Branches

Contact

Company Contacts
Contacts for Mid Country Machinery

Branches in Mid Country Machinery
id Country Machinery
3478 5th Ave S Fort Dodge, IA 50501

Mid Country Machinery was founded in 1997 and has become your premier equipment dealer located in Fort Dodge, Iowa and serving the Midwest. We are a privately owned equipment dealer where the owners manage the day-to-day business and have developed business relationships based on competency, integrity, and prompt service. We offer preferred quality products, product support, and customer service; making us your best choice for all of your heavy equipment needs. With a wide variety of equipment, attachments, parts, and service…we are your one-stop equipment dealer.

Mid Country Machinery has an extensive inventory of new equipment and also high-quality, late model used equipment. We proudly represent the Kobelco, Kawasaki, JLG, Atlas Copco Powercrusher, and SkyTrak lines of equipment. In addition, we also carry inventory from industry leading names such as Caterpillar, John Deere, and many others.

We offer an extensive selection of equipment such as backhoes, dozers, excavators, man lifts, loaders, forklifts, crushing and screening equipment and much more. In addition, Mid Country Machinery specializes in and offers a wide variety of crushing, paving, and concrete equipment… contact Bob Conaway for more information.

WHAT WE DO

Mid Country Machinery offers a wide variety of products and services to accommodate all your heavy equipment needs. With hands-on owners, knowledgeable sales staff, and experienced product support management, we pride ourselves on having the ability to find you what you are looking for when you need it.

Mid Country Machinery has made a commitment to provide superior customer product support and parts availability. In 2008, Mid Country Machinery will complete construction of a new 15,000 square foot facility in Fort Dodge, Iowa to better serve their customers.

MCM Rents is your full-service rental department that has been developed to provide late model, reliable, and productive equipment to maximize your rental dollars. With an experienced and knowledgeable staff, all rental requirements are evaluated and prioritized.
| | |
| --- | --- |
| Location | Fort Dodge, Iowa US |
| Make | Grove |
| Model | RT765E-2 |
| Tons | 65.00 |
| Year | 2012 |
$390,000 USD
by Mid Country Machinery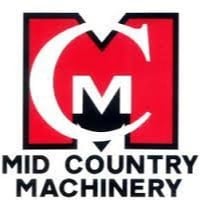 4 WHEEL MULTI-MODE STEERING, FULL VISION CAB, HOT WATER CAB HEATER, 4 SECTION FULL POWER BOOM,MEGAFORM BOOM DESIGN, QUICK REEVE BOOM NOSE AND HOOK BLOCK, PINNED ON COUNTERWEIGHT.
| | |
| --- | --- |
| Location | Fort Dodge, Iowa US |
| Make | Tadano |
| Model | GR-300XL-1 |
| Tons | 30.00 |
| Year | 2008 |
$185,000 USD
by Mid Country Machinery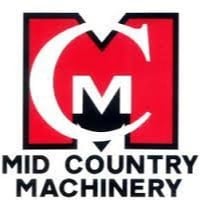 30 Ton Capacity, 215hp, Operating Weight - 59,183lbs.
| | |
| --- | --- |
| Location | Fort Dodge, Iowa US |
| Make | Grove |
| Model | RT75S |
| Tons | 50.00 |
| Year | 1977 |
$29,000 USD
by Mid Country Machinery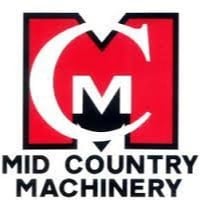 DIESEL ENGINE, 2 SPEED HOIST, OUTRIGGERS, CAB W/ VIEW, 50 TON CAPACITY