Listings

Listing Timeline

About

Company Description

Branches

Company Branches

Contact

Company Contacts
Contacts for Investors Leasing Corporation

Branches in Investors Leasing Corporation
Investors Leasing Corporation
13641 Glendower Road, Midlothian, VA, United States

Investors Leasing Corporation (ILC) was established in 1982 with the purpose of providing middle-market equipment financing and leasing solutions to sellers and end users in the mid-Atlantic region.
With over 45 years of experience, our primary focus is serving the construction industry; specializing in crane sales, financing, and leasing. We are able to "get the deal done." We have established, long term relationships with funding sources that enable us to tailor a financing/leasing program to fit the specific needs of our customers. Rarely, do we encounter a situation where we cannot be of assistance.
In addition to our financing/leasing services, we also assist dealers and end users in locating equipment in the secondary market.
One exciting strength of our business is assisting our existing clients in trading or selling a crane that they currently own. Crane dealers usually do not want to take these units in on trade, leaving the customer the task of having to market their crane on their own. We have a strong industry reputation for assisting these customers through this dilemma with successful results. Providing this service for clients allows us access to a large inventory of pre-owned Hydraulic Truck, Crawler, Rough Terrain, All Terrain, and Conventional Lattice Truck cranes for sale.
| | |
| --- | --- |
| Location | Virginia US |
| Make | Link-Belt |
| Model | HTC-8690 |
| Tons | 90.00 |
| Year | 2006 |
Price On Request
by Investors Leasing Corporation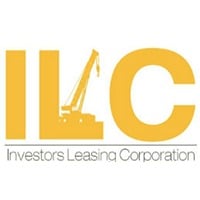 2008 Link-Belt HTC-8690 90-ton Telescopic Boom Truck Crane Detroit Diesel 60 series, Jake Brake, 12-speed automatic transmission, air ride, aluminum wheels, 39,500 lbs counterweight, 140' MB, 35-58 lattice fly, Greer Microguard Model 540, block and ball.
| | |
| --- | --- |
| Location | Virginia US |
| Make | Grove |
| Model | TMS700E |
| Tons | 60.00 |
| Year | 2001 |
$115,000 USD
by Investors Leasing Corporation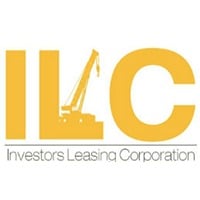 2001 Grove TMS700E 60 Ton Hydraulic Truck Crane CRANE: GROVE TMS 700E CAPACITY: 60TON UNIT NUMBER: 69 SERIAL NUMBER: 222286 YEAR: 2001 ENGINE: CUMMINS ISM 400V / SIX CYLINDER ENGINE HOURS: 18,263 VEHICLE MILES: 90,976 MAIN BOOM: 110' / JIB: 56' / OFFSET: 45* COUNTERWEIGHT: 16,500 LBS WINCH: 2 EACH CABLE: ¾" 19 X 19, 500' WORK DONE WITHIN THE PAST YEAR: TIRES, BRAKES AND DRUMS, PAT CABLE AND SPOOL, DRIVESHAFT, ALTERNATOR AND SCHEDULED MAINTENANCE. OVERALL CONDITION: VERY GOOD, CLEAN, WELL MAINTAINED...
| | |
| --- | --- |
| Location | Virginia US |
| Make | Link-Belt |
| Model | HTC-8675 Series II |
| Tons | 75.00 |
| Year | 2011 |
$290,000 USD
by Investors Leasing Corporation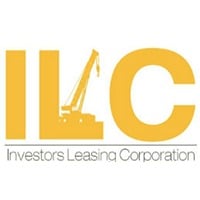 2011 Link-Belt HTC-8675 SII 127' MB with 38-64' jib Main & Auxiliary Winch Cat C13 Engine 18,400 lbs Ctw. AC & Heater in both Cabs Current OSHA Certified Block & Ball 75.1K miles Matching Bridgestone tires Auxiliary Boom Sheave