Listings

Listing Timeline

About

Company Description

Branches

Company Branches

Contact

Company Contacts
Contacts for H and H Brown, Inc.

Branches in H and H Brown, Inc.
H and H Brown, Inc.
1803 Polk St Chattanooga, Tennessee 37408

Industrial
Equipment Installation and Relocation
Precision Optical Alignment and Leveling
Overhead Crane and Runway Fabrication and Installation
Outage and Overhaul Services
Turn Key
Chemical Processing
Heavy Manufacturing Assembly
Power Plant and Compressed Air Facilities
Material Handling Systems
Waste and Water Treatment Facilities
Quarry and Surface Mining Equipment
Maintenance and Repair
General Plant Maintenance
Overhead Crane Inspections, Certification, and Maintenance
Gearbox Repair
Machine Repair and Rebuilding
Other Services
Structural Steel Fabrication and Installation
Miscellaneous Steel Fabrication & Installation
Custom and Specialty Carbon, Aluminum, and Stainless Steel Fabrications
Steel Detailing and Design Services
| | |
| --- | --- |
| Location | Chattanooga, Tennessee US |
| Make | Terex |
| Model | T 560 |
| Tons | 60.00 |
| Year | 2001 |
$108,000 USD
by H and H Brown, Inc.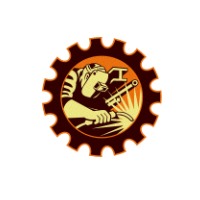 We proivide Equipment Installation and Relocation Servies and have a well maintained Terex T560-1 Truck Crane for Sale. Contact Us for more details.