Listings

Listing Timeline

About

Company Description

Branches

Company Branches

Contact

Company Contacts
Contacts for Foster Crane & Equipment Ltd
Branches in Foster Crane & Equipment Ltd
Foster Cranes
Droitwich Road, Hartlebury, Kidderminster, Worcestershire DY10 4EU, UK
With the largest stock of used mobile cranes in the UK, Foster Cranes have the people, products, and premises to ensure you invest in the right crane for your business. We specialize in the Sales, Service, and Support of your crane fleet making us an integral extension of your business.
RAISING THE STANDARD IN CRANE SALES.U.K. SALES & SERVICE PARTNERS TO – HOEFLON / JMG
THE OFFICIAL UK DEALER FOR HOEFLON COMPACT CRANES
Foster Cranes is proud to be the only UK dealership for Hoeflon's exceptional range of compact cranes. Providing the ideal handling solution for interior and difficult-to-access areas, the Hoeflon series perfectly complements our range of used and refurbished mobile cranes.
THE OFFICIAL UK PARTNER FOR JMG CRANES
JMG Cranes is a global leader in the design and manufacturing of electrical mobile battery-operated Pick & Carry Cranes that find application in a wide range of industrial fields.
SANY CRAWLER CRANES - EXCLUSIVE U.K. DISTRIBUTOR FOR SANY CRANES
| | |
| --- | --- |
| Location | Kidderminster, England GB |
| Make | Tadano |
| Model | ATF 70G-4 |
| Tons | 75.00 |
| Year | 2018 |
$510,000 USD
by Foster Crane & Equipment Ltd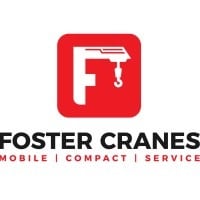 2018 70 metric ton lifting capacity Tadano ATF70G-4 All Terrain Crane for Sale Upper Superstructure Crane: 11.1 – 52.1 m Six-section fully telescopic main boom 1 Winch 16.5tn Counterweight Tadano L.M.D. Engine: Mercedes Benz OM 934 LA (4 Cylinder water cooled) 1 X 5 Sheave & 1 x 3 sheave blocks Upper Engine Hrs: 3,950 + Lower Carrier: 8 x 6 x 8 Drive steer Mercedes Benz OM 470 LA (6 Cylinder water cooled) ZF AS – Tronic 2531 transmission – 12 Forward – 2 Reverse gears Hydro pneumatic suspension with leveling adjustment 1600-25 Tires Telma driveline brake retarder Kilometers: 67,000...