Listings

Listing Timeline

About

Company Description

Branches

Company Branches

Contact

Company Contacts
Contacts for Dura Equipment Sales

Branches in Dura Equipment Sales
Dura Equipment Sales
46 View Point Road, Bartlett AH, Boksburg, South Africa

Dura Equipment Sales has the widest range of used cranes available for you to choose from. Cranes are used solely for lifting and moving items within a site and are limited by the size and weight-lifting ability. A crane that has been appropriately selected to cater for the needs of a specific site or application can play an important role in the productivity of a site.
The availability of crane attachments, hooks, slings and other devices can also have an impact on the ease of use of a crane on site. Size, lift height, capacity, speed

and

power all play a role in the selection of a crane. It is therefore imperative to understand your own requirements and to carefully match these with the capabilities and limitations of the crane. Cranes are widely used in industrial, mining, construction, transport and plant hire applications.
| | |
| --- | --- |
| Location | Cape Town, Western Cape ZA |
| Make | Grove |
| Model | AT425 |
| Tons | 25.00 |
| Year | 2003 |
Price On Request
by Dura Equipment Sales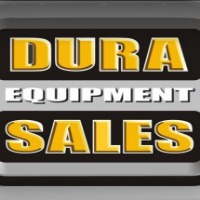 The Grove AT425 is part of the Grove AT400 Series All Terrain Crane. This crane has a 25 US ton maximum capacity and features a 27 ft. - 70 ft.(8.3 m - 21.4 m) three-section full power boom. An optional 25 ft. - 43 ft.(7.6 m to 13.1 m) telescopic lattice swing-away extension offsettable at 0°, 15°, or 30° is available that stows alongside the base boom section. Maximum tip height: 121 ft. (36.9 m). The 4 x 4 carrier is powered by a Cummins 6BTA 5.9 six cylinders, turbocharged and after cooled, 359 cu. in. (5.9 L), 190 hp (141 kW) (gross) @ 2,500 RPM with a maximum torque: 435 ft. lbs. (590 N.m) @ 1,700 RPM. The crane has a maximum...