Listings

Listing Timeline

About

Company Description

Branches

Company Branches

Contact

Company Contacts
Contacts for DeWolfe Crane Service

Branches in DeWolfe Crane Service
DeWolfe Crane Service
8355 Monroe Ave, Stanton, CA 90680, USA

with over 30 years of experience, DeWolfe Crane Service provide a crane rental service in Southern California and involved with almost every type of construction project. Centrally located in Stanton, CA we provide crane service for most of Southern California, including Los Angeles, Riverside and San Bernardino counties.
Emergency and last minute calls are responded to quickly, 24/7 and we have an excellent safety record with zero accidents and zero injuries, as well as 71% EMR on our Workers Comp.
We have 6 million plus in General Liability coverage and carry this high limit to insure we are available to service all of our clients lifting projects.
| | |
| --- | --- |
| Location | Stanton, California US |
| Make | Link-Belt |
| Model | HTC-8690 |
| Tons | 90.00 |
| Year | 2007 |
$325,000 USD
by DeWolfe Crane Service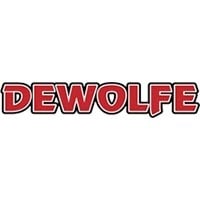 Link-Belt HTC-8690 90-ton Telescopic Boom Truck Crane for Sale Detroit Series 60 engine ZF 12 speed automatic trans AC up and down Air Ride Suspension 2 winches 3/4" line Michelin tires 75% 58' jib and 2 additional new 16' extensions ($35,000. value) 7230 hours 48,530 miles