Listings

Listing Timeline

About

Company Description

Branches

Company Branches

Contact

Company Contacts
Contacts for Dacotah West Crane Service

Branches in Dacotah West Crane Service
Dacotah West Crane Service
5569 Cartwright Loop, Williston, ND 58801, USA

Dacotah West Crane Service proudly provides service to western North Dakota and eastern Montana with a range of heavy construction equipment.
We know how essential it is to have proper, high-quality equipment on hand to complete construction jobs quickly and efficiently. Choosing the appropriate equipment for the job is very important because it can make all the difference. So when you need top-rated, reliable and sturdy heavy construction equipment, choose Dacotah West Crane Service!
We specialize in all aspects of the Oil Industry, including Coil Tubing, Pump Jack Construction, Production, Rig Moving, and Wireline.
With our well-maintained fleet of cranes and construction equipment, we've got what it takes to get your job done!
| | |
| --- | --- |
| Location | Williston, North Dakota US |
| Make | Manitex |
| Model | 50128S |
| Tons | 50.00 |
| Year | 2012 |
$250,000 USD
by Dacotah West Crane Service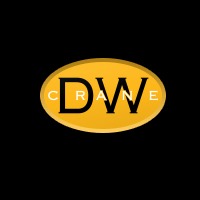 Manitex 50128S 5-ton Boom Truck Crane Swing Cab, 128' Main Boom, 32'-49' Offset Jib, Front Bumper Stabilizer for 360 chart, Heated Tilting Operators Cab Radio Remotes for outriggers. Mounted on Freightliner business class twin steer, DD13 450hp, custom sleeper with AC and onion diesel genterator, 8LL trans, Strobe lights, A/C, Stereo,P/W,tilt, Heated mirrors, Only has 66,071 miles, 17k was spent on all new emissions.