Listings

Listing Timeline

About

Company Description

Branches

Company Branches

Contact

Company Contacts
Contacts for Comaco S.R.L.

Branches in Comaco S.R.L.
Comaco S.R.L.
Via XIV Strada, 21, 20020 Cesate, Metropolitan City of Milan, Italy

Comaco is an Italian company that with 45 years of history bases its business in the sale of new and used, rental and assistance of the main brands in the construction machinery sector and Terex Cranes.

The strengths recognized by the Italian and international markets are the attention and dedication to complete customer satisfaction both in the commercial phase and in the after-sales services.
The company's strategy has always been based on customer loyalty, pursued through the reliability of the machines, assistance in the workshop, on-site and constant maintenance of the vehicles and punctuality in delivery.
The vision is to pursue the highest standards of staff professionalism, guarantee the efficiency of the service through a cutting-edge IT system, increase productivity and reduce costs.
Our nerve center is spread over an area of ​​about 5000 square meters in Cesate, just outside Milan and includes a large square for testing machines, a mechanical workshop for repair and maintenance, a large spare parts warehouse and a complex of offices in constant renewal.
We represent the best brands in the field of lifting and construction equipment; our flagship products are the TEREX and GALION rough-terrain cranes, the GENIE and DIECI fixed and rotary telehandlers, the GENIE, SNORKEL and UPRIGHT aerial platforms, the professional INSTANT aluminum scaffolding, and the BROOKVILLE tunnel locomotives.
| | |
| --- | --- |
| Location | Cesate, Lombardy IT |
| Make | Snorkel |
| Model | A38A |
| Year | 2011 |
Price On Request
by Comaco S.R.L.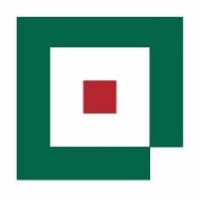 Brand: SNORKEL Model: AB38E Type: Articulated boom lift Year: 2011 Maximum working height: 13,50 m Horizontal reach: 5,90 m Capacity: 215 Kg Width: 1,49 m Weight: 3.770 Kg Documents: CE certification, manuals. Sector of application: Building and construction, interior maintenance, painting, restoration, cleaning facades and glass areas, illumination and signs. Notes: Electric engine.