Listings

Listing Timeline

About

Company Description

Branches

Company Branches

Contact

Company Contacts
Contacts for Zoukie Trucking Services, Ltd.

Branches in Zoukie Trucking Services, Ltd.
Zoukie Trucking Services, Ltd.
118-120 Third Street Newport West Kingston 13, Jamaica

Zoukie Trucking Services Ltd. is a family owned business founded by Tony Marzouca in the 1970's. Our company is located on Third Street, Newport West, which is the hub for all of the major shipping companies and the port in Kingston, Jamaica. This helps us to speedily process all the necessary documentation to deliver your cargo as fast as possible to your destination.
For more than thirty years, some of Jamaica's leading corporations have relied on Zoukie Trucking for their haulage, which is in excess of 150 containers per day. The group expanded in 2000 to include DM Equipment Ltd., which offers heavy specialized lifting and transport.
With heavy investment in upgrading the fleet and equipment offerings, Zoukie Trucking Group now has a large-scale equipment base, providing client-tailored services with quality control checks to ensure the safety of all the cargo in which we are transporting, whether imports from the wharf or export containers being transported back to the port.
We have a range of mobile cranes from 22 ton to 500 Metric ton. All cranes are equipped with main boom configurations and with special attachments and luffing jibs.
Our crane fleet comprises of:​
22-ton Link-Belt ATC-822 All Terrain Crane
28 Ton National Series 1100 Boom Trucks
30-ton Terex RT 230 Rough Terrain Cranes
50-ton Terex RT 450 Rough Terrain Cranes
60-ton Terex AC 50-1 All Terrain Cranes
100-ton Demag AC 80-1 All Terrain Crane
​​​150-ton Terex-Demag AC 120-1 All Terrain Crane
​​​170-ton Terex-Demag AC 140 All Terrain Crane
​600-ton Terex AC 500-1 Equipped with Luffing jib and fixed jib configurations, comes with or without Superlift.
| | |
| --- | --- |
| Location | Kingston, St. Andrew Parish JM |
| Make | Terex Demag |
| Model | AC 140 |
| Tons | 170.00 |
| Year | 2005 |
$375,000 USD
by Zoukie Trucking Services, Ltd.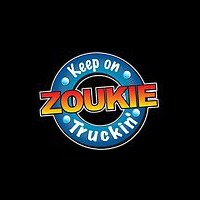 Terex Demag AC 140 170 ton All Terrain crane located in Jamaica. Price includes delivery to the port in Kingston. Crane equipped with 39 tons removable counterweight, 55 feet fy jib, block and ball. Kept in great condition, and maintained fully. Recent repairs to include telescope cylinder rebuild, new computer screen and much more.
| | |
| --- | --- |
| Location | Kingston, St. Andrew Parish JM |
| Make | Terex Bendini |
| Model | A400 |
| Tons | 35.00 |
| Year | 1999 |
$40,000 USD
by Zoukie Trucking Services, Ltd.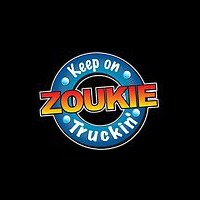 Fair Condition PPM A 400 35 ton Rough Terrain Crane equipped with Fly Jib. Will Include Export Customs and Handling and documentation.