Listings

Listing Timeline

About

Company Description

Branches

Company Branches

Contact

Company Contacts
Contacts for The Walsh Group

Branches in The Walsh Group
The Walsh Group
929 West Adams Street, Chicago, IL, United States
Founded in 1898, The Walsh Group is a fourth-generation family-owned company providing design, build, finance, operation and outfitting services. We are the 11th largest contractor in the United States, operating out of 19 strategically located regional offices across North America. Our three companies are united by a shared dedication to deliver exceptional customer service, while upholding the highest standards of ethics, quality and safety.
Quality Used Equipment Extensive - Selection of Used Inventory For Sale
The Walsh Group has invested over $420 million in capital equipment. Both subsidiaries, Walsh Construction and Archer Western Contractors, share common resources from the same pool of capital equipment. The Walsh Group has a large selection of equipment for sale and auction. For information about these items or if you are interested in making a purchase, please contact our Equipment Division.
| | |
| --- | --- |
| Location | Chicago, Illinois US |
| Make | Mi-Jack |
| Model | MJ85 |
| Tons | 72.00 |
| Year | 2013 |
$750,000 USD
by The Walsh Group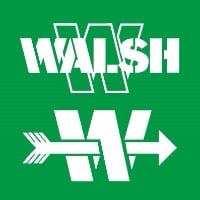 (Two) 2013 MI-Jack Travelifts for Sale Enclosed cab with air conditioning, Chain traverse, Single trolleys, Rail wheels in lieu of tires with four-wheel drive, 18'8" eye level, Variable control system, 97' 6" trolley travel, 39'5" hook height, 103' inside clear width.
| | |
| --- | --- |
| Location | Atlanta, Georgia US |
| Make | CZM Foundation Equipment |
| Model | EK250 |
| Year | 2014 |
$795,000 USD
by The Walsh Group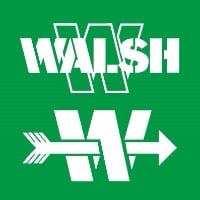 EK250 - Hydraulic Rig - Tier IV - Kelly Bar Application - Long Mast - 150ft Depth Base CAT336E-TIERIV Gross Power 323HP Max. Torque (nominal) 234,000 ft.lbs Maximum Depth 159 ft Maximum Diameter with mast shoe 100 in Maximum Diameter without mast shoe 144 in Main Winch Force (effective) 58,700 lbf Crowd Pull Down 73,300 lbf