Listings

Listing Timeline

About

Company Description

Branches

Company Branches

Contact

Company Contacts
Contacts for Tadano UK Ltd

Branches in Tadano UK Ltd
Tadano UK Ltd
1-4 Wentworth Way, Tankersley, Barnsley, South Yorkshire S75 3DH, UK

Tadano UK Ltd is the subsidiary of Tadano Cranes supplying the United Kingdom and Ireland, with extensive knowledge of the international cranes business.
The vast experience of Tadano UK brings excellence in terms of product availability, product knowledge, and expertise.
Staff at Tadano UK have extensive experience in the sector and are ideally placed to assist clients to source the right equipment for their needs.
| | |
| --- | --- |
| Location | Tankersley, England GB |
| Make | Tadano |
| Model | ATF 220G-5 |
| Tons | 220.00 |
| Year | 2011 |
Price On Request
by Tadano UK Ltd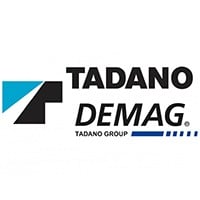 Max. Lifting Capacity220tBoom68mBoom extensionN/AFly13.2mMax. radiusN/AEngineMerc OM502 LA & OM906 LA (Euro 3b)Gearing mechanismN/ADrive System10 x 8 x 10 DRIVE STEERTyres16.00Year of Manufacture2011Hooks 3 HooksOther71t cwt Hoist – 1 Auto-lube U/W & S/S Air-conditioned S/S & U/W Spark Arrestors Retarder Aircraft light AnemometerLightsXenon boom lightsWorking HrsApprox 90478 km Approx 35266 hrs U/W Approx 6297 hrs S/SLocationTankersley