Listings

Listing Timeline

About

Company Description

Branches

Company Branches

Contact

Company Contacts
Contacts for Superior Walls of Central Virginia, Inc.

Branches in Superior Walls of Central Virginia, Inc.
Superior Walls of Central Virginia, Inc.
10101 Superior Way, Amelia, VA 23002

The foundation is the first thing built in your new home, but often it is not the first thing on your mind. It should be. The Superior Walls system is the revolutionary alternative to centuries-old building techniques. The process begins with your custom design and ends with your pre-insulated basement, ready to become valuable added living space.
Building with the industry's leading precast foundation wall systems can help increase the value of your home. Superior Walls are fast and efficient, providing savings on new home construction cost by utilizing an energy efficient product.
Superior Walls of Central Virginia offers precast concrete wall products to fit a variety of foundation and above grade project applications. To learn more about these products and see a complete list of features and benefits, click here.
View photo gallery here.
Contact Superior Walls of Central Virginia here.
| | |
| --- | --- |
| Location | Amelia Court House, Virginia US |
| Make | Link-Belt |
| Model | HTC-8640HL |
| Tons | 40.00 |
| Year | 2003 |
$119,000 USD
by Superior Walls of Central Virginia, Inc.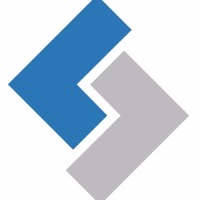 3,712 Hours Since a Certified Remanufactured Engine was Installed. Completely rebuilt in 2017. New Clutch, New Hoses, New ECM.In Excellent Condition, Very clean - Ready to Go to Work - Motivated SellerFree Delivery - If Purchased Before the End of Year! (Subject to Limitations)Very clean - ready to go to work. Very motivated seller.