Link-Belt 100RT Cranes for Sale and Rent
Link-Belt 100RT Specifications
The Link-Belt 100RT Rough Terrain crane has a six-section pin and latch boom with a length of 164' and maximum tip height of 261' 7". A three-piece, bifold, onboard fly...
Show More
Location
Tracy, California US
1286 miles
Make
Link-Belt
Model
100RT
Tons
100.00
Year
2016
$799,000 USD
by Nixon-Egli Equipment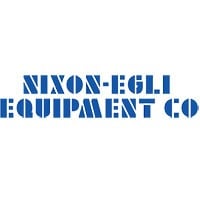 Contact Us for Details.
The Link-Belt 100RT Rough Terrain crane has a six-section pin and latch boom with a length of 164' and maximum tip height of 261' 7". A three-piece, bifold, onboard fly with an integrated 10' section is available and can be manually offset. It has four boom extend modes and provides the ability to telescope under load. The boom design incorporates Link-Belt's standard Teflon wear pucks impregnated into the wear pad surfaces so the boom requires no grease.
Onboard fly options include both two- and three-piece lattice bi-folds, 10', 35', and 58' long; the fly manually offsets to 2, 15, 30, and 45 degrees. A 10' heavy-lift fly that is integral to one of the fly options swings and pins into place and has over 24 tons of lifting capacity with one-load, two-line lift procedures. Two 16-ft.lattice extensions give the 100RT its maximum tip height of 261.7 ft. Fly extensions on the 100RT are interchangeable with several existing Link-Belt RTC and HTC models.
CONTROLS & CAB FEATURES
In the cab, dual- and single-axis controllers are both available on the 100RT, and for high-angle lifts, the cab can tilt up to 20 degrees. Standard air conditioning, a sunshade screen, and a five-way adjustable seat with headrest ensure a comfortable work environment. The operator's cab features a large viewing window, minimizing blind spots with conveniently located controls and readouts, fine metering and Link-Belt Pulse.

The Link-Belt Pulse is total crane operating system that utilizes an in-cab display as a readout and operator interface with on-board diagnostics including the rated capacity limiter, wireless wind speed, boom length and angle, radius of load and crane configuration just to name a few. There are three new lockable storage boxes: two storage boxes are integrated into the deck and one is located between the carrier and front outrigger box.

The 100RT camera package enhances on-board site monitoring and includes cameras for viewing to the right side of the upper, the main and auxiliary winch, as well as one for backing up. Another unique safety feature includes LED viewing lights on all four outrigger beams.

As with all Link-Belt rough terrain cranes, six points of access to the carrier deck has been maintained on the 100RT, despite additional hardware required for Tier 4 Final engine upgrades. Once on deck, routine checks on powertrain components and fluid levels are easy with swing-out doors and LED lighting that reveal the entire engine compartments. A centralized pressure check and grease bank located near the cab allows an operator to monitor multiple pressure and fluid workings from one centralized location. Foldable access ladders and upper guard rails provide reinforced safety boundaries.

TRANSPORTATION
The 100RT will transport with the base unit fully equipped minus modular counterweights at 93, 516 lbs. The 100RT has an overall height of 12'10" and can be driven right off a conventional lowboy trailer, assemble counterweight, and be ready to go to work.

Other features of the 100RT include a greaseless 4-link suspension, Confined Area Lifting Capacity or CALC feature, which allows for three different outrigger positions, and hydraulic disc brakes for the service brakes and parking brake.

Additionally, weatherproof electrical connectors and relays as used throughout for long-term reliability, color coded and numbered wiring is protected by a flame retardant polyethylene insulation, a full LED lighting package includes cab lights, headlights, turn indication, marker, backup, and brake, powder-coated tubing is utilized throughout the crane. Arctic (up to -40 degrees Fahrenheit) and Cold (up to -20 degrees Fahrenheit) weather packages available.
RIGID CARRIER
All welded fully enclosed twin box section frame using high strength alloy steel, which provides a lightweight, yet exceptionally rigid lifting base for all modes of operation.
LIFT MORE, LIFT HIGHER
The 100|RT includes a six section, full power latching boom. The latching mechanism allows the sections to be telescoped with one telescope cylinder resulting in excellent capacities.
FULLY ENCLOSED 1-PERSON CAB
Galvanized steel covering a rigid box section steel frame provides superior strength utilizing smaller structural members, which equates to larger window openings for increased operator visibility.
MAIN SPECS
Operating Weight 122000LBS
Horsepower 270HP
Emission Rating Tier 4 Final
Capacity Class 100 US Ton

ENGINE
Engine Make/Model Cummins / QSB6.7
Net Torque 730LBF/FT
Rated Speed 2000rpm
Displacement 408in3
DRIVETRAIN
Transmission Type 3-Speed Powershift
Max Forward Speed 28.9mph
Tire Size 29.5 x 25
Steering Modes 4x2 front / 4x2 rear / 4x4 / Crab
Fuel Tank Capacity 75 gal

DIMENSIONS
Height Over Cab 12ft 10in
Width 10ft 9in
Width w/ Outriggers 25ft 11in
Overall Length w/ Boom 47ft 7in
Wheelbase 14ft 4in
UPPER STRUCTURE
Boom Extension Modes (max tip height) EM1 (173ft) / EM2 (150ft) / EM3 (125ft) / EM4 (100ft)
Boom Lengths 38 - 164ft (6 sections)
Boom Head 5 x 16.5in nylon sheaves
Boom Elevation -3° to 80°
Hook Blocks (Optional) 25T, 1 sheave / 60T, 3 sheave / 80T, 5 sheave / 100T, 6 sheave
Hook Balls (Optional) 10 US Ton, swivel and non-swivel
Max Tip Height (with optional lattice fly extension) 262 ft
Fly Attachment - Fixed (Optional) 10ft, offsettable to 2°, 15°, 30°, and 45°
Fly Attachment - 2 piece bi-fold (Optional) 35ft - 58ft, offsettable to 2°, 15°, 30°, and 45°
Fly Attachment - 3 piece bi-fold (Optional) 10ft - 38ft - 58ft, offsettable to 2°, 15°, 30°, and 45°
Max Winch Line Pull 20, 739 lbs
Max Winch Line Speed 451 ft/min (@ 15, 353 lbs)
Counterweight 19, 200 lbs

CARRIER
Main Jack Breakout Force 112, 000lbf
Ground Bearing Pressure 248 PSI
Outrigger Pontoon Contact Area 452 in²
Suspension Types (front/rear) F: Rigid mount to frame / R: Suspended on oscillation cylinders
Brakes Full hydraulic disk type
Max Gradeability @ Stall (1stgear / 6th gear) 86.5% / 2.1%

HYDRAULICS
Hydraulic Tank Capacity 153 gal
Max Pump Flow 138 gal/min
Swing Speed 1.9 rpm
Filtration 1 x10 micron filter