Listings

Listing Timeline

About

Company Description

Branches

Company Branches

Contact

Company Contacts
Contacts for Sentry

Branches in Sentry
Sentry
1505 21st Ave NW, Watford City, ND, USA

Sentry started as a one crane service company in the oilfields of western North Dakota. That's where the name originated: just one lone Sentry out trying to satisfy the needs of the customer. Sentry grew from there to servicing all the needs of the oilfield including engineering, cranes, trucking, roustabout, welding, workover, and electrical.
As the company has grown, Sentry saw the need to expand to different industries to sustain a great culture and provide a living for our families. Partnerships were started in the dairy, ethanol, manufacturing, communication, public utilities, water, engineering, green energy, and mechanical. The company Sentry is today began to take shape through great partnerships with our invaluable customers.
Today, Sentry operates as a full-service EPC firm (Engineering Procuring and Constructing). We are passionate in all jobs from big to small, and we are excited about looking at the problems and providing solutions for our customers.
Here at Sentry we pride ourselves in safe and quality services from our administration team to our crews in the field. Our team goal is to provide the best service that our region has to offer.
| | |
| --- | --- |
| Location | Watertown, South Dakota US |
| Make | Link-Belt |
| Model | HTC-86110 |
| Tons | 110.00 |
| Year | 2020 |
$1,050,000 USD
by Sentry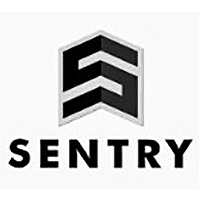 Like new crane, Includes:- HTC-86110 BASIC MACHINE 110 U.S. TON (100 METRIC)- CUMMINS ISX 11.9 LITER, 450 BRAKE HORSEPOWER (336 KW) ENGINE WITH 120V BLOCK HEATER, AND EPA 2013 ON-HIGHWAY EMISSIONS. (NOTE: CAN ONLY BE SOLD AND/OR OPERATED WHERE EPA 2013 EMISSIONS ARE ACCEPTED.)- ETHER INJECTION (EPA 2013) - AUTOMATED COLD WEATHER STARTING SYSTEM THAT INJECTS ETHER FLUID WHEN REQUIRED. (NOTE: AVAILABLE ONLY FOR THE EPA 2013 ENGINE. THE TIER 3/STAGE IIIA ENGINE HAVE A STANDARD GRID HEATER FOR COLD WEATHER STARTING)- ELECTRICAL & AIR CONNECTIONS ON REAR OF CARRIER - FOR USE WITH BOOM DOLLY OR TRAILER WITH DOLLY CAMERA PROVISIONS ON REAR OF CARRIER. REQUIRED WITH OPTIONS 1910A (BOOM DOLLY...
| | |
| --- | --- |
| Location | Watford City, North Dakota US |
| Make | National |
| Model | NBT55 |
| Tons | 55.00 |
| Year | 2013 |
$350,000 USD
by Sentry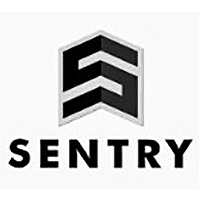 Includes:-Auxiliary Winch-3-Sheave Block-Auxiliary Hook Does not include: -Jib