Telescopic Boom Cranes for Sale and Rent
Telescopic Boom Specifications
Truck Mounted Cranes are in use worldwide by crane hire and rental companies as daily taxi cranes or as long-term rentals on steel erection, general construction job sites, and...
Show More
Location
Macon, Missouri US
801 miles
Make
Grove
Model
TMS9000E
Tons
110.00
Year
2008
$475,000 USD
by Dille Crane Service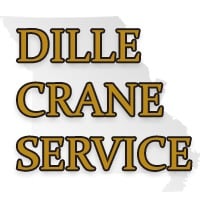 Powered by a Cummins ISM 450hp backed by an Eaton Fuller 9LL transmission with a super low first gear great for getting into tight job sites, Air Ride suspension, 445/65r22.5 front tires, 315/80r22.5 rear Michelin tires, AC and heat in both cabs, Full counterweight 48,500lbs, 2 winches, 20-degree tiltable rear cab, Megaform boom, manual offset jib (hardly used), 3 sheave 50 ton block, 8.3-ton ball, rooster sheave, and original factory paint Rear cab has 5,500 ecos hours. Oil changed every 100 hrs, always greased, washed after every job and stored inside. With various counterweight possibilities, operators can use this machine as a 60 ton - 110 ton. 3rd party...
Truck Mounted Cranes are in use worldwide by crane hire and rental companies as daily taxi cranes or as long-term rentals on steel erection, general construction job sites, and more. This type of crane has either a hydraulic telescopic boom or a lattice tubular boom mounted on a truck chassis with a swing operator's cab.
The Conventional Type Lattice Boom Truck Crane was first developed in the middle part of the twentieth century. The concept of mounting a Lattice Boom crane superstructure on a truck-mounted chassis stemmed from the need for a crane to be mobile so it could move to and from job sites without having to be fully disassembled.
Typically, the lower chassis carrier of a lattice boom truck crane drives to the job site, and sometimes the crane superstructure travels as well with the carrier depending on the total weight of the machine.
The lattice boom sections, counterweight and jib sections travel on flatbed trucks and are assembled on site. Once a lattice boom crane is assembled and ready to work it can be driven around the site and pick loads from various locations.
During the late 1960s, as telescopic boom hydraulic trucks were introduced to the crane marketplace, smaller model lattice boom cranes were phased out as telescopic cranes offered better mobility.
With the advent of Telescopic Hydraulic Boom Crane technology Lattice Truck Cranes have decreased in popularity but are still in use today because of their powerful lifting capacities, quick reave line speeds and mobility once fully assembled. Lattice boom truck cranes are still used by steel erectors, port terminals, and bridge contractors because of their excellent load charts.
Lattice boom truck cranes can also be configured for dragline, clamshell, and pile driving work.
However, finding qualified crane operators that know how to run these fiction rigs is becoming increasingly rare.
The telescopic boom-type truck crane offers advantages over a conventional lattice boom truck crane despite a decrease in load capabilities throughout the range of the crane chart. The advantages are a telescopic boom truck crane can travel to and from job sites with the boom and is generally able to set up without an assist crane.
The telescopic boom truck crane can be found in most crane rental fleets and offers quick set-up times along with high-reach boom lengths and excellent highway travel speeds. Stronger lifting charts than most boom truck these cranes can lift up 150 US tons. The most common models in production are manufactured by Link-Belt, Terex, and Grove and range from 40-150 ton capacity and provide lifting heights up to 311 feet.
Search new or used Truck Mounted Cranes for Sale or Rent on cranemarket.com and buy direct from the crane dealers and owner-operators.