Types of Cranes & Lifts
Cranes, Hoists & Material Handlers

(1)
Types of Cranes & Lifts
Demolition Equipment

(2)

Glass Manipulator Handlers

(1)

Truck Cranes

(1)

Cranes, Hoists & Material Handlers

(19434)

Mini Cranes

(263)

All Terrain Cranes

(1521)

Articulating Knuckle Boom Cranes

(5888)

Boom Trucks

(1249)

Bucket Truck Aerial Platforms

(1)

Cable Handler Pullers

(13)

Carry Deck Industrial Cranes

(342)

Construction Elevator Hoists

(62)

Container Handlers

(3)

Crawler Cranes

(1962)

Derrick Cranes

(90)

Draglines

(22)

Floor Cranes

(7)

Gantry Cranes

(215)

Glass Manipulator Handlers

(16)

Hoist Winches

(45)

HookLifts

(100)

Hydraulic Gantries

(1)

Industrial Elevators

(3)

Jib Cranes

(4)

Loader Cranes

(75)

Marine Cranes

(55)

Material Handlers

(500)

Material Hoists

(17)

Mobile Harbour Cranes

(3)

Offshore Cranes

(17)

Overhead Cranes

(1)

Pick & Carry Cranes

(269)

Railroad Cranes

(2)

Ringer Cranes

(8)

Roofing Conveyors

(10)

Rough Terrain Cranes

(1350)

Service Cranes

(473)

Sign Cranes

(12)

Teletruck

(1)

Tower Cranes

(3383)

Trailer Mounted Cranes

(11)

Trolley Booms

(32)

Truck Cranes

(1265)

Wallboard Pallet Fork Cranes

(136)

Wheel Cranes

(4)

Wind Tower Cranes

(2)

Work Platforms

(1)

Drilling, Piling and Foundation Rigs

(287)

Digger Derricks

(114)

Drilling Rigs

(152)

Pile Driving Rigs

(20)

Piling Cranes

(1)

Earthmoving Equipment

(49)

Crawler Carriers

(45)

Loader Cranes

(1)

Marine Cranes

(1)

Rough Terrain Cranes

(2)

Forestry & Logging Equipment

(124)

Forklifts

(1)

Lift Truck Forklifts

(11)

Loader Cranes

(61)

Material Handlers

(41)

Trailers

(8)

Trucks

(2)

Heavy Lift Hydraulic Systems

(49)

Hydraulic Gantries

(45)

Strand Jacks

(4)

Industrial Support

(68)

Air Compressors

(63)

Utility Vehicles

(5)

Loaders, Skid Steers & Tractors

(1)

Reach Stackers, Port & Terminal Handling Equipment

(376)

Container Cranes

(5)

Container Handlers

(91)

Gantry Cranes

(1)

Marine Cranes

(6)

Mobile Harbour Cranes

(81)

Reach Stackers

(171)

Straddle Carriers

(2)

Terminal Tractors

(19)

Material Plant Equipment-Concrete, Asphalt, Aggregate

(3)

Mining Equipment & Machinery

(15)

Drilling Rigs

(12)

Lift Truck Forklifts

(1)

Rough Terrain Cranes

(1)

Teletruck

(1)

Parts, Attachments, Components, Manuals, & Accessories

(280)

Suspended Personnel Platform

(13)

Anti-Two Block (A2B) Systems

(1)

Augers

(3)

Boom Raise System

(2)

Buckets (Concrete - Clam - Dragline)

(70)

Crane Bumpers

(45)

Grapples

(26)

Hoist Winches

(2)

Hook Blocks

(5)

Load Moment Indicator (LMI) Systems

(1)

Lubricants-Telescopic Boom

(1)

Lubricants-Wire Rope

(3)

Outrigger Pads, Mats & Cribbing

(56)

Pallet Fork Attachments (Cranes & Equipment)

(1)

Pile Driving Rigs

(4)

Pipe Manipulators

(4)

Rigging - Slings, Spreader Bars & Components

(25)

Steel Crane Mats

(9)

Tire Handler Manipulators

(6)

Vibration Dampeners

(1)

Wireless Power Line Detection

(2)

Platform Aerial Lift Devices & Bucket Trucks

(2689)

Boom Lifts-Articulating

(615)

Boom Lifts-Articulating Telescopic

(10)

Boom Lifts-Telescopic

(512)

Bridge Inspection Access Platforms

(55)

Bucket Truck Aerial Platforms

(749)

Floor Cranes

(3)

Man Baskets & Platforms

(3)

Platforms Lifts

(3)

Scissor Lifts

(521)

Sign Cranes

(1)

Speed Level Lifts

(48)

Vertical Mast Lifts

(152)

Wheel Cranes

(1)

Work Platforms

(16)

Rail Equipment

(40)

Boom Lifts-Articulating

(2)

Bridge Inspection Access Platforms

(4)

Loader Cranes

(1)

Material Handlers

(2)

Railroad Cranes

(31)

Site Dumpers & Crawler Carriers

(23)

Telehandlers, Forklifts & Lift Trucks

(2845)

Telehandlers

(1112)

Articulating Knuckle Boom Cranes

(1)

Forklifts

(895)

Front End Articulating Loader

(2)

Lift Truck Forklifts

(789)

Pallet jack

(13)

Teletruck

(17)

Tire Handler Manipulators

(16)

Transport Equipment - SPMT's -Trailers & Machinery Carts

(193)

Container Handlers

(3)

HookLifts

(1)

Pole Utility Trailers

(23)

Self-Propelled Module Transporters (SPMT's)

(35)

Trailers

(122)

Trucks

(9)

Utility & Aerial Transmission Equipment

(2)

Boom Lifts-Telescopic

(1)

Bucket Truck Aerial Platforms

(1)
Subcategories
3-Seat

(4)

3-Wheel

(68)

6-Seat

(1)

Amphibious

(1)

Articulating

(17)

Articulating Boom

(108)

Articulating Telescopic Boom

(148)

Show All
Manufacturers
600SA

(2)

ABG Cranes

(1)

ABI

(1)

ACE (Action Construction Equipment)

(87)

ALFA

(30)

AUSA

(22)

Aerial Access

(4)

Show All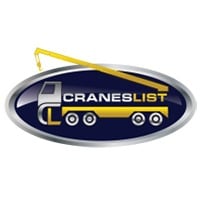 CranesList
Location: 3350 E 7th St, Long Beach, CA 90804, USA
How Close: 2272 miles
562-74...
Email this Company
CranesList was born out of the goal to set up an internet-focused company to promote and facilitate the buying and selling of pre-owned cranes. But
(show more)...
CranesList was born out of the goal to set up an internet-focused company to promote and facilitate the buying and selling of pre-owned cranes. But unlike many internet-based companies, we also wanted to provide personal service to both buyers and sellers. Using the internet can be a great thing in terms of providing information. But it's often at the expense of personal relations. At CranesList we get to know our customers and are with them every step or the way. We will be on a first name basis. We want your phone calls and email and we respond quickly. We will always strive to put personal service at the forefront of all our endeavors. We know the importance of reputation in this industry and we are proud of ours.
Crane sales are complex transactions and we have a great deal of experience in making the crane buying and selling experience a smooth process. To this end, we are in direct communication with our customers via phone and email. We create standard Comprehensive Listings for our cranes with a great deal of information, photos and videos. We find letting a buyer get a good look at what is for sale beforehand can eliminate a lot of wasted time for all involved. And we market our listings through advertising we pay for. We also work a network of crane buyers and sellers.
Our goal is for win-win transactions between a buyer and seller.
For buyers we really want you to find the crane you are looking for. Sometimes this isn't a crane listed on our site. But we will gladly attempt to find the crane for you. And hope that in the future you will remember us should you be looking to buy or sell a crane down the road.
And for sellers, we want to make selling your crane as easy as possible. Our listings are free. We will act as an agent for selling your crane. If, and only if we bring you the buyer and facilitate the sale of your crane do we get paid our broker's fee. That amount is agreed on in advance. If you are able to sell your crane elsewhere you don't owe us anything. You are free to market your crane through other means as long as you or other sales agents don't advertise it at a lower price than we do.
Skyhook CranesList Cranes for Sale
Location
California US
2151 miles
Make
Skyhook
Model
130
Tons
1.50
Year
1985
$14,902 USD
by CranesList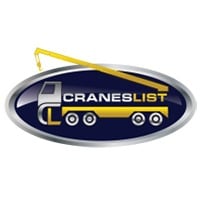 1985 Skyhook-Ford 130EXD, 1.5 Ton Aerial Sign Crane; CranesList ID: 837, 137' Six Section Full Power Boom - SUBJECT TO FINAL CONFIRMATION, No Jib, Main Winch, 36 Volt Gas Power Generator, Boom Rest, Weighted Hook, Rear Mid-Mounted behind the cab of a 1985 Ford Diesel Truck with wooden deck, Caterpillar 3208, V-8 Diesel Engine, 10 Speed Manual Transmission, Front Tires: 315-80/22.5 - front left tire should be replaced, Rear Tires: 11R/22.5 with good wear left, Out and Down Outriggers, Tool Box. http://www.CranesList.com, LOCATED AT SOUTHERN CALIFORNIA!
Crane Specifications, Load Charts, and Crane Manuals are for *Reference Only* and are not to be used by the crane operator to operate any type of crane, telehandler, lift truck or aerial access device. To obtain OEM Crane Service, Crane Parts or Crane Maintenance Manuals, contact the crane and or lifting manufacturer directly.