Types of Cranes & Lifts
Cranes, Hoists & Material Handlers

(1)
Sellers
Kingston Construction LTD

(1)
States
British Columbia - CA

(1)
Types of Cranes & Lifts
Cranes, Hoists & Material Handlers

(91)

Crawler Cranes

(52)

Material Handlers

(30)

Rough Terrain Cranes

(7)

Truck Cranes

(2)

Forestry & Logging Equipment

(1)

Reach Stackers, Port & Terminal Handling Equipment

(5)

Mobile Harbour Cranes

(5)

Telehandlers, Forklifts & Lift Trucks

(2)
Subcategories
Crawler Track Mounted

(7)

Duty Cycle

(14)

Lattice Boom

(15)

Stationary

(3)

Telescopic Boom

(25)

Wheel

(23)
Models
2200E

(1)

305C+

(1)

310

(1)

2200

(3)

3300

(1)

3300 Star-Lifter

(1)

4400

(1)

Show All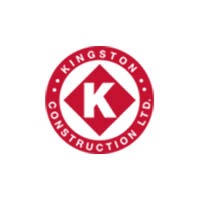 250-99...
Email this Company
Kingston Construction is a general industrial contracting company based in BC's Lower Mainland. With over 50 years of service, we have an established
(show more)...
Kingston Construction is a general industrial contracting company based in BC's Lower Mainland. With over 50 years of service, we have an established reputation in delivering major infrastructure projects throughout Western Canada, including bridges, port facilities, hydroelectric stations, water treatment and wastewater facilities, and more.
We are general contractors committed to excellence, specializing in Industrial and heavy construction projects throughout Western Canada.
The key to Kingston Construction's success lies in our attention to detail from planning through start-up to completion. As experts in the field, we combine engineering know-how, hands-on construction expertise, and a commitment to sustainable building practices.
Kingston Construction strives to achieve clients' visions by surpassing their expectations.
Kingston Construction is a pioneer in the industrial and heavy construction industry and ensures every project is led with professionalism, integrity, and expertise. Our goals are achieved through strong communication and collaboration, the use of leading-edge technology, and by partnering with employees, engineering firms, and sub-trades to offer a wide range of high-quality services that exceed industry standards.
Founded in 1962, Kingston Construction is an established, family-owned company with a reputation for delivering quality construction projects and a dedication to safety and environmentally sustainable building practices. Kingston Construction maintains a firm commitment to teamwork, and partners with professionals to exceed client expectations.
Our reputation for honesty, reliability, and quality service is how we have retained partners and clients for decades.
We Are Proud To Be Part Of Our Community
We are members of the Vancouver Regional Construction Association, Construction Labour Relations, British Columbia Construction Association, and Canadian Construction Association.
Kingston Construction is a socially conscious company regularly contributing to various local charities including hospitals, cancer research, and community groups.
Our Affiliations
Construction Maintenance & Allied Workers
Construction & Specialized Workers
International Union of Operating Engineers
Cement Masons Local 919
Ironworkers Union Local 97
Sennebogen Kingston Construction LTD Cranes for Sale and Rent
Location
British Columbia CA
2533 miles
Make
Sennebogen
Model
5500 Star-Lifter
Tons
200.00
Price On Request
by Kingston Construction LTD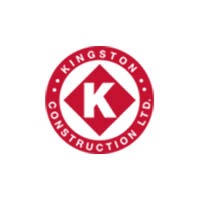 This Sennebogen 5500 Star Lifter for sale lattice boom crawler crane has a CAT engine and comes with full service and maintenance records. Includes luffing jib
Crane Specifications, Load Charts, and Crane Manuals are for *Reference Only* and are not to be used by the crane operator to operate any type of crane, telehandler, lift truck or aerial access device. To obtain OEM Crane Service, Crane Parts or Crane Maintenance Manuals, contact the crane and or lifting manufacturer directly.