Northwest Cranes for Sale and Rent
Location
Manheim, Pennsylvania US
96 miles
Make
Northwest
Model
190D HD
Year
1990
Price On Request
by Crane Specialists, Inc.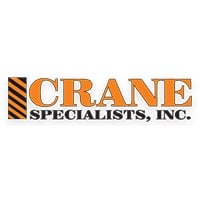 Very Good Condition--Crane/Clamshell Boom Tip: Open Throat with (2) Clamshell (Wide) Sheaves Grooved for 1 1/4" Rope and (3) Rooster Hoist (Narrow) SHeaves, (2) Grooved for 7/8" ROpe & (1) Grooved for 1 1/4" Rope Lagging: Left:432548 Right: 435226 (Both are Smooth, Taper, Crane/Clam) Engine: Detroit Diesel 12V92 Turbo--650hp, Rebuilt 2010 Torque Converter: Twin Disc Type 4 Power Lowering: Tes--Left Drum Additional Notes: Hydraulic "Gearmatic 44" Winch on Boom Heel Full Air Controls and Brakes Full DC Supplied LED Light Package on Crane & Boom 2 Sheave--75ton Hook Block Grooved for 1 1/4" Rope Load Chart (For Clamshell Work) based on 1 1/8&quot...
Location
Arkansas US
833 miles
Make
Northwest
Model
70-D
Tons
80.00
Year
1974
$56,500 USD
by CranesList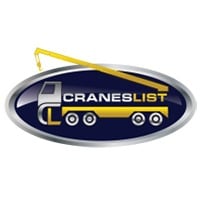 1974 Northwest 70D, 80 Ton, Lattice Boom Crawler Crane; CranesList ID: 240, 100' Safe-T-Lite Tubular Boom, Jib not included but seller has one available for an additional cost, High folding gantry, Main and Auxiliary Winches with Independent boom hoist, Power Load Lowering, Air Controls, Headache Ball, Three Piece 39,400# External Counterweights, Independent Swing, Catwalks on both sides, 15' 2" Wide Northwest Carbody with Capsule Cab, GM 8V71 Detroit Diesel Engine, Allison Torque Converter, 19' Long Crawler with 38" Pads, New clutch, Crane ...
Northwest Crane Service is an Oklahoma based crane rental company that provides crane service nationwide. They currently operate and maintain cranes ranging from 80 to 900 tons in capacity.