National National Cranes for Sale and Rent
National Specifications
The 33-ton National 14110 is part of the Series 1400 boom crane product line up. Equipped with a 33' 4" to 110' (10.16-33.53 m) four-section boom. This model...
Show More
Location
Philadelphia, Pennsylvania US
138 miles
Make
National
Model
14110
Tons
33.00
Year
2004
$95,000 USD
by Pro Crane Rentals, Inc.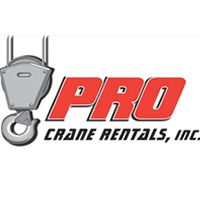 2004 National 1400 Series 14110 Model Boom Truck Crane for SaleCrane Specs:-33 Ton Capacity-110' Main Boom-30' Jib-Includes 1 Sheave Hook Block and Headache Ball-360 Degree Rotation-Mid Span and Full Span Outrigger charts with Front Outrigger-Heated Upper Cab-Comes with Cribbing Racks and Tool Box for Rigging EquipmentTruck Specs:-2005 Sterling LT8500-Caterpiller C7 (330 hp)-8 Speed Eaton Fuller Transmission-Tandem Lock-able Rear Axles-54,000 Lb G.V.W.-Heated & A/C Drivers Cab-Only 129,000 Miles
Location
Colorado US
1508 miles
Make
National
Model
14110
Tons
33.00
Year
2006
$110,000 USD
by Streamline Crane Serivce, LLC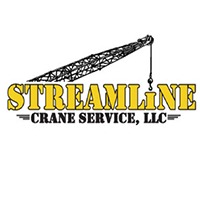 2006 National 14110 boom truck Mounted on a 2006 Peterbilt 335. 330 hp Cummins Diesel engine. Truck has 147,000 miles and 14850 hours. Crane has 110' main boom with no jib. Crane was last certified on Feb. 4, 2019. Crane is in great condition and works every day!
The 33-ton National 14110 is part of the Series 1400 boom crane product line up. Equipped with a 33' 4" to 110' (10.16-33.53 m) four-section boom. This model can be equipped with a 30 ft (9.15 m) single section jib or a 30-54 ft (9.15-16.46 m) two-section jib. Maximum tip height w/30ft (9.15 m) jib is 147 ft (44.82 m), while maximum tip height w/54 ft (16.46 m) jib is 171 ft (52.13 m).
Features
• Overload Protection – All National cranes are equipped with overload protection: – Load Moment Indicator (LMI) standard on all series 1400 machines. – LMI display and CPU are weatherproof. – LCD display is visible in full or low light. – All crane load lifting values are displayed simultaneously.
Self-lubricating "Easy glide" Boom Wear Pads – The self-lubricating boom pads, standard on the 1400, reduce the conditions that cause boom chatter and vibration. The net result is smoother crane operation.
Internal Anti-two-block Wire – This exclusive design, standard on the Series 1400, routes the wiring through the inside of the boom. No more snagging the wire on obstructions.
•"H"-style Outriggers – Two sets of "H"-style outriggers with 24' 6" (7.47 m) span, with removable ball and socket aluminum foot pads. Independent controls located on each side of the crane - can be positioned at mid-span setting of 17' (5.18 m).
Continuous Rotation/Glide Swing – The series 1400 is supplied with continuous rotation standard, along with the "glide swing" feature - allowing free swing during rotation - and a manually applied foot brake. 375° non-continuous rotation is also available.
Adjustable Swing Speed – Standard on the 1400. A control knob located on the swing motor brake release valve can be easily adjusted to the crane operator's swing speed preference.
Oil Cooler – Radiator mounted at boom rest with electric fan is standard, with an option for a heavy-duty cooler for high duty-cycle applications.
Heavier Duty Torsion Box – The stronger standard torsion box improves rigidity, reduces truck frame flex and reduces the need for counterweight.
Speedy-reeve Boom Tip and Sheave Blocks – These standard features simplify rigging changes by decreasing the time needed to change line reeving.
Pre-painted Components – Painting crane components before assembly reduces the possibility of rust, improves serviceability and enhances the appearance of the machine.
Deluxe Operator's Cab – Rigid galvannealed steel structure, well insulated, with ample safety glass for operator visibility and comfort. Multi-position seat with arm rest controls, ventilation fans, diesel heater, wipers. Optional air-conditioning is available. Optional open-seat control station in lieu of enclosed cab is available.
Improved Serviceability –
– Bearings on the boom extend and retract cables can be greased through access holes in the boom side plates.
– Number of internal boom parts has been reduced, decreasing service time when rebuilding the machine.
New State-of-the-art Control Valve – Provides smoother operation. The new design eliminates parts, reducing repair costs and improving the machine's serviceability.