Quality Cranes & Equipment Cranes for Sale and Rent
Location
New York US
339 miles
Make
Manitex
Model
40124SHL
Tons
40.00
Year
2015
$295,000 USD
by Quality Cranes & Equipment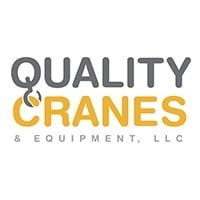 2015 MANITEX 40124SHL 40 TON BOOM TRUCK MAIN BOOM: 124 FEET JIB: 30'-55 FEET MOUNTED ON A 2015 PETERBILT 367, ENGINE: CUMMINS ISX 11.9 TRANSMISSION: EATON FULLER MANUAL Meter Readings: Crane/Upper: 2496 Hours Total Engine Time: 4757 Odometer: 45,237 Miles A/C and Heat in both Cabins, Crane & Truck passed a strict OSHA annual and DOT. Optioned with factory man basked and remote. Lift-able Front (Pusher) Axle Full Locking Diffs. This 40124SHL is a de-rated (model 38124SHL) to comply with New York union rules but is identical to the 40124-SHL Model. Prompt Delivery is available. Trade-ins accepted and financing is available.
Location
US
1000 miles
Make
Manitex
Model
TC700
Tons
70.00
Year
2019
$450,000 USD
by Quality Cranes & Equipment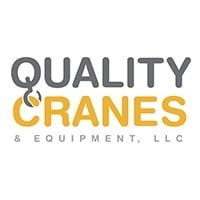 2019 MANITEX TC-700 70 TON BOOM TRUCK Main Boom: 38.5' - 115 Feet Mounted on a Kenworth T880 Twin Steer Truck Meter Readings: Crane/Upper Operating Time: 1,147 Hours Odometer: 40,123 Miles 7 Ton Top ball with hook and latch 3 Sheave hook Block 16,500 lbs Counterweight Total - Removable Two Winches 4X-Pattern Out-And-down outriggers Hand Held Radio Operated Controller for Outriggers & Remote Winch Control Removable Aluminum Pads Stored at Outrigger Two position Outriggers Full and Retracted Spread Capacities 2-speed Hoist w/ Grooved Drum, Roller Tensioner, Piston Motor Wire Rope for Auxiliary Winch - 500' 6-Load Sheave Quick Reeve...