Location
Belle Chasse, Louisiana US
953 miles
Make
Liebherr
Model
LR 1750
Tons
750.00
Year
2002
Price On Request
Published
3 months ago
by Erwin Crane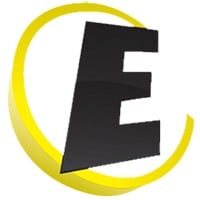 84 Meter Main Boom 84 Meter Luffer Derrick Super-Lift Tray Major maintenance records and photos available upon request.
The Liebherr LR 1750 Lattice Boom Crawler Crane has a lifting capacity of over 800 US tons and is equipped with a 450' main boom, 344' luffing fly-jib, and a 69' assembly jib and derrick attachment, plus a 400 ton suspended counterweight or ballast trailer. This crane is suited for applications in power stations, refineries, bridge construction sites and the assembly of wind power plants.
Compact dimensions of the crane components and moderate individual weights allow easy transport of the crane to the building site. An optional SuperLift counterweight is available which boosts capacity. The superstructure of the Liebherr LR 1750 can be operated as a "Pedestal Crane" with outrigger supports, featuring a support base of 40 x 40 feet, dramatically increasing lifting capacities.