Categories
Cranes & Material Handlers(1)
Sellers
Bigge Crane and Rigging Co.(1)
Categories
Cranes & Material Handlers(15100)

Digger Derricks(1)
Mini Cranes(209)
All Terrain Cranes(1238)
Boom Lifts-Articulating(1)
Boom Trucks(882)
Carry Deck Industrial Cranes(310)
Construction Elevator Hoists(53)
Crawler Cranes(1426)
Derrick Cranes(94)
Draglines(18)
Floor Cranes(4)
Forklifts(5)
Gantry Cranes(141)
Grapple Loader Cranes(21)
Industrial Elevators(3)
Jib Cranes(4)
Knuckle Boom Cranes(4579)
Marine Winches(2)
Material Handlers(407)
Material Hoists(17)
Offshore Cranes(17)
Overhead Cranes(1)
Pallet Fork Loader Cranes(130)
Pedestal Cranes(8)
Pick & Carry Cranes(145)
Ringer Cranes(6)
Roofing Conveyors(10)
Rough Terrain Cranes(1092)
Service Mechanic Truck Cranes(351)
Sign Cranes(5)
Teletruck(1)
Tower Cranes(2875)
Trailer Mounted Cranes(10)
Truck Cranes(1029)
Wheel Cranes(4)
Work Platforms(1)

Earthmoving Equipment(4)

Grapple Loader Cranes(1)
Pedestal Cranes(1)
Rough Terrain Cranes(2)

Electric & Aerial Transmission Equipment(2)
Forestry & Logging Equipment(128)

Boom Lifts-Articulating(2)
Forklifts(1)
Grapple Loader Cranes(66)
Lift Trucks(10)
Material Handlers(41)
Trailers(8)

Heavy Lift Hydraulic Systems(17)
Maritime Port & Terminal Cargo Handling Equipment(312)

Container Cranes(5)
Container Handlers(83)
Gantry Cranes(1)
Mobile Harbour Cranes(76)
Reach Stackers(147)

Mining Equipment and Machinery(14)

Drilling Rigs(12)
Rough Terrain Cranes(1)
Teletruck(1)

Parts, Attachments and Components(11)

Boom Raise System(1)
Pile Driving Rigs(4)
Tire Handler Manipulators(6)

Piling & Foundation Equipment(226)

Digger Derricks(76)
Drilling Rigs(130)
Pile Driving Rigs(19)
Piling Cranes(1)

Platform Lifts(2342)

Boom Lifts-Articulating(964)
Boom Lifts-Telescopic(594)
Bridge Inspection Access Platforms(50)
Bucket Truck Aerial Platforms(20)
Floor Cranes(3)
Man Baskets & Platforms(3)
Platforms Lifts(1)
Scissor Lifts(495)
Sign Cranes(1)
Speed Level Lifts(48)
Vertical Mast Lifts(146)
Wheel Cranes(1)
Work Platforms(16)

Rail Equipment(41)

Boom Lifts-Articulating(2)
Bridge Inspection Access Platforms(4)
Grapple Loader Cranes(1)
Railroad Cranes(34)

Telehandlers, Forklifts & Lift Trucks(2162)

Telehandlers(809)
Forklifts(845)
Lift Trucks(467)
Pallet jack(8)
Teletruck(17)
Tire Handler Manipulators(16)

Trucks, Trailers & Transport Equipment(130)

Container Handlers(3)
Self-Propelled Transporters (SPMT's)(13)
Trailers(114)
Subcategories
3-Wheel(42)
Amphibious(1)
Articulating(11)
Articulating Boom(35)
Bi-Energy(18)
Compact City(93)
Compact-Mini(12)
Corner Mount(12)
Crawler Track Mounted(736)
Cushion Tires(108)
Diesel(16)
Down Cab(110)
Drop Hammer(1)
Duty Cycle(90)
Electric(511)
Elevator(3)
Empty(67)
Flat Bed(5)
Flat Top(712)
Folding(101)
Gasoline(2)
Glass Manipulator(1)
Gooseneck Lowboys(51)
Gooseneck Lowboys-Extendable(3)
Hammerhead(882)
Hybrid(4)
Industrial Handling(6)
Industrial-Big Wheel(443)
Ladder(5)
Lattice Boom(1549)
Log(93)
Long Reach(3)
Luffing(16)
Luffing Jib(340)
Marine(11)
Mast(21)
Narrow-Aisle(16)
Non-Overcenter(1)
Piggy Back(39)
Pneumatic Tire(211)
Port(3)
Push Around(9)
Remote Control(5)
Rotating(56)
Rough Terrain(301)
Rough Terrain-Articulating(4)
Rough Terrain-Tow(4)
Rubber Tired(2)
Scrap Recycling(15)
Self Propelled(343)
Self-Erecting(838)
Self-Erecting Crawler Mounted(27)
Self-Erecting Truck Mounted(55)
Ship-to-Shore(5)
Side Loader(25)
Stand Up(1451)
Stationary(19)
Swing Seat(321)
Tag-Along(29)
Telescopic Boom(1108)
Tiltbeds(16)
Tractor(4)
Tractor Mount(12)
Trailer(272)
Trailer Mounted(9)
Truck Mounted(640)
Utility(10)
Van Mounted(6)
Walk Behind(25)
Walking(5)
Waste(5)
Wheel(344)
Makes
600SA(1)
ABI(1)
ALFA(27)
AUSA(22)
Action Construction Equipment (ACE)(52)
Aerial Access(4)
Agria Hispania, S.A.(4)
Aichi(46)
Air Technical Industries (ATI)(3)
Airman(9)
Airo(6)
Al-jon(4)
Alimak Hek(17)
Allied Marine Crane(1)
Almac(10)
Alpha Services(2)
Altec(223)
Amco Veba(55)
American(101)
American Toplift(2)
Anderson Hydra Platforms(5)
Anupam-Alfa(2)
Arcomet(7)
Ardelt(3)
Ascendant Access(4)
Aspen Aerials(10)
Atlas(19)
Atlas Copco(2)
Atlas Weyhausen(11)
Auto Crane(21)
Avro(10)
BBL Cranes(5)
BPR(40)
BPR-Cadillon(27)
Badger Equipment Company(20)
Bailey(8)
Bantam(7)
Banut(6)
Baoli(8)
Barin(23)
Bauer(27)
Benazzato Gru(81)
Bencini(9)
Bendini(3)
Betox Oy(3)
Biljax(3)
Bizzocchi(1)
Bluelift(10)
Bobcat(39)
Bocker(26)
Boramtech(1)
Bravi Platforms(5)
Broderson(199)
Bronto Skylift(31)
Bucyrus Erie(10)
CINOmatic(6)
CMAX(12)
CMC Aerial Platforms(7)
CTE(2)
CVS Ferrari(26)
CWS Industries(6)
CZM Foundation Equipment(15)
Cadillon(3)
Canduela(1)
Casagrande(2)
Case(11)
Caterpillar (CAT)(199)
Cattaneo(25)
Cela(11)
Champion Elevators(10)
Changjiang(2)
Clark(52)
Clark Lima(5)
Cleasby Conveyors(10)
Cobra(26)
Coles(7)
Colmar(4)
Combilift(3)
Comedil(27)
Condecta(19)
Condor(14)
Copma(65)
Cormach(68)
Cormidi(3)
Corradini(1)
Crown(14)
DIECI(48)
DINOlift(28)
DUX Machinery Corp.(1)
Daewoo(10)
Dalbe(23)
Delmag(5)
Demag(189)
Denka Lift(19)
Dingli Australia(11)
Doosan(34)
Drott(1)
Dur-A-Lift(40)
ENG Cranes(23)
ETI(12)
EUROGRU(26)
Eager Beaver Trailers(1)
Effer(867)
Elliott(102)
Enerpac(17)
Escorts(10)
EuroGru Amica(15)
EuropeLIFT(4)
Exodus(3)
FB Gru(9)
FMGru(72)
FUWA(23)
Fantuzzi(2)
Fassi(1320)
Faun(3)
Favelle Favco(20)
Ferrari(277)
Ferro(1)
Franna(13)
Fuchs(1)
Fushun Excavator Corp(4)
G&C(1)
GCI(1)
GP Manufacturing(2)
Galichanin(10)
Galion(5)
Galizia(8)
Gehl(61)
Gelco Clever Crane(25)
Genie(310)
Giraffe Crane(13)
Globe Trailers(40)
Goldhofer(4)
Gottwald(37)
Gradall(16)
Grove(617)
Grove Coles(4)
Gru Benedini(27)
Gulf Crane(16)
HKTC(40)
HMF(66)
HPM(3)
HSC Cranes(138)
Hangcha(7)
Harlo Products(12)
Haulotte(72)
Heila(22)
Heli(7)
Hiab(283)
Hidro-Grubert(2)
Hidrokon(61)
Hidromek(1)
Hinowa(4)
Hitachi(48)
Hoeflon(4)
Hoist LiftTruck(14)
Holland Lift(25)
Horyong(2)
Huba(1)
Hubtex(4)
Humma(2)
Hy-Brid Lifts(10)
Hyco(4)
Hydex(3)
Hydra Platforms(9)
Hyster(347)
Hyundai(5)
Hyva(9)
IDROGRU(3)
IHI(47)
IHIMER(5)
IMER(1)
IMT(134)
IMT international(12)
ITCRANES(39)
Ing. Bonfiglioli(52)
Ingersoll Rand(18)
Interstate Trailers(40)
Isoli(10)
ItalGru Port & Offshore Cranes(6)
Iteco(10)
JCB(83)
JLG(326)
JMG Cranes(8)
Jaso(130)
Jekko(23)
John Deere(16)
Jomac(12)
Jones Cranes(9)
Joy Global P&H(10)
KB Crane(3)
KSD Kransysteme(18)
Kalmar(56)
Kamag(9)
Kastle(3)
Kato(135)
Klintsy Truck Crane Plant(6)
Kobelco(294)
Koehring(1)
Koenig Cranes(3)
Komatsu(203)
Konecranes(53)
Konig-Krane(46)
Kramer(2)
Kroll Cranes(28)
Krupp(49)
LIFT-A-LOFT(4)
LUXcranes(11)
Leguan(30)
Liebherr(1335)
Lift Systems(2)
LiftKing(37)
Liftlux(2)
Liftmoore(47)
Lima(7)
Linde Material Handling(19)
Linden Comansa(97)
Link-Belt(549)
Link-Belt LBX(1)
Linmac(3)
Little Giant(3)
LiuGong(4)
Llamada(8)
Locatelli(19)
Lokomo(4)
Lorain(53)
Lowry(7)
Lull(16)
Luna(28)
Luna ALG(2)
MEC(29)
MPG(16)
Madal(1)
Maeda(79)
Magni(32)
Magnum Cranes(9)
Maintainer(23)
Mait(2)
Malaguti(4)
Mammoet(3)
Manitex(200)
Manitex Valla(1)
Manitou(73)
Manitowoc(160)
Manotti(58)
Mantis(22)
Mantis Cranes(5)
Mantsinen(24)
Marchetti(20)
Masol(7)
Matilsa(1)
Maxilift(63)
Merlo(62)
Mi-Jack(1)
Mighty Crane(5)
Minelli(1)
Mobilift(6)
Moffett(21)
Mulinari(1)
Mulitlift(2)
MultiDocker(3)
Multitel(10)
Mustang(9)
NCK(2)
NCK-RAPIER(4)
Nagano Industry(15)
National(329)
National OS(1)
New Holland(4)
Niftylift(21)
Nippon Sharyo (Nissha)(12)
Nissan(1)
Noble(18)
Northwest(1)
OGEI(5)
Oil&Steel(1)
Omar Crane(7)
Omega Construction Equipment PVT(8)
Omega Lift Manufacturing(71)
Omme Lift(239)
Oniar(15)
Ormig(18)
P&H(60)
P&H Kobelco(28)
PB Platforms(49)
PLS(11)
PM(834)
PPM(23)
Paceco Corp.(6)
Palazzani(70)
Palfinger(404)
Palfinger Sany(18)
Paus(3)
Paxton-Mitchell(2)
Pecco(9)
Pega(4)
Peiner(7)
Pekazett(31)
Penz Crane(36)
Pesci(42)
Pettibone(15)
Pi Makina(5)
Piccini(3)
Pioneer(5)
Pitman(11)
Platform Basket(7)
Potain(758)
Power Tower(13)
Prentice(19)
Princeton(1)
QMC(8)
RDLIFT(3)
RM-Terex(1)
Raimondi(74)
Raymond(11)
Recom S.R.L.(6)
Rigante(8)
Rigo(16)
Rotobec(9)
Ruston Bucyrus(10)
Ruthmann(2)
S.D.P. Manufacturing(5)
SARD(1)
SKAT(4)
Saez(86)
Safi Aerial Platforms(8)
San Marco(74)
Sany(134)
ScorpionLift(3)
Sellick(34)
Sennebogen(80)
Seram(23)
Shuttlelift(184)
Simma(7)
Simma Potain(4)
Simon Aerials(2)
Simon-RO(6)
SkyTrak(7)
Skybird(1)
Skyjack(68)
Smarter Group(1)
Snorkel(75)
Socage(5)
Soilmec(15)
Soima(41)
Solmec(27)
Spierings(22)
Sponco(5)
StarLifter Cranes(2)
Stellar Industries Inc.(46)
Sumitomo(56)
Sumitomo Link-Belt(5)
Sunward(1)
Svetruck(34)
TCM S.r.l(37)
TGM (TopGru)(14)
TKA Guindastes(28)
TOA(2)
Tabarelli(15)
Tadano(427)
Tadano Faun(63)
Tadano Mantis(33)
Tajfun LIV(66)
Tata(1)
Taylor(158)
Terex(881)
Terex American(25)
Terex Atlas(1)
Terex Bendini(24)
Terex Comedil(78)
Terex Demag(73)
Terex Franna(10)
Terex Fuchs(82)
Terex Gottwald(28)
Terex Hi-Ranger(2)
Terex Hydra Platforms(8)
Terex PPM(23)
Terex Peiner(12)
Terex Telelect(1)
Terri(12)
Teupen(7)
Tico(3)
Tidd Crane(5)
Tiger(1)
Tiger Cranes(53)
Tigercat(1)
Timberland Equipment Limited(27)
Tirre(4)
Tokyu(2)
Torgar(36)
Tornborgs(5)
Toyota(23)
Trail King(23)
TrailMax(10)
UNIC(120)
USTC(35)
UniCarriers(9)
Unilift(5)
UpRight(276)
Valla(19)
Valla Manitex(3)
Vallee(2)
Valman(2)
Vermeer(1)
Versa-Lift(1)
Versalift(103)
Vicario(28)
Voltas Limited(1)
Volvo CE(2)
Volvo-BM(14)
Waldon(3)
Weidemann(4)
Weldco Hydra-Lift(22)
Weserhutte(1)
Western Mule(16)
Wickham Hoists(1)
Wilbert(12)
Wilkie Mfg.(1)
Wolffkran(40)
Wumag(4)
Wumag Palfinger(16)
XCMG(41)
XGMA(7)
Xtreme(33)
Yale(43)
Yongmao(47)
Zee Crane(2)
Zeppelin(2)
Zettelmeyer(1)
Zhenyu(1)
ZoomBoom(4)
Zoomlion(88)
Zoomlion MAZ(3)
Ederer Cranes for Sale and Rent
Ederer Cranes
Sponsored
Location
Houston, Texas US
1202 miles
Make
Ederer Cranes
Model
125 TON DRL
Year
2001
Price On Request
by Bigge Crane and Rigging Co.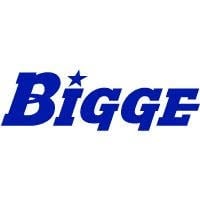 125 Ton Capacity X-SAM trolley Drawings, QA records and other details available upon request
Contact Seller
In 2003, PaR Systems, Inc., acquired the assets and operations of Ederer Incorporated, located in Seattle, Washington. Ederer, LLC, will operate as a wholly owned subsidiary of PaR Systems. PaR Systems designs and manufacturers remotely and robotically operated specialized cranes with telescoping masts and manipulator arms for handling of hazardous materials in the nuclear utility and Department of Energy markets, and gantry robots with wide area coverage for process applications in the aerospace and marine industries. Ederer also serves a broad base of customers, providing custom-engineered bridge, gantry, and revolver cranes, and specialty crane-related material handling equipment, for nuclear utilities, Department of Energy facilities, aerospace, forest products, primary metals, ports, marine, and other heavy industrial applications.
Crane Specifications, Load Charts, and Crane Manuals are for *Reference Only* and are not to be used by the crane operator to operate any type of crane, telehandler, lift truck or aerial access device. To obtain OEM Crane Service, Crane Parts or Crane Maintenance Manuals, contact the crane and or lifting manufacturer directly.