Ederer Cranes for Sale and Rent
Location
Houston, Texas US
1202 miles
Make
Ederer Cranes
Model
125 TON DRL
Year
2001
Price On Request
by Bigge Crane and Rigging Co.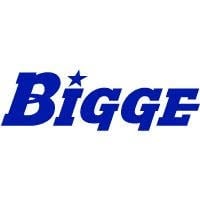 125 Ton Capacity X-SAM trolley Drawings, QA records and other details available upon request
In 2003, PaR Systems, Inc., acquired the assets and operations of Ederer Incorporated, located in Seattle, Washington. Ederer, LLC, will operate as a wholly owned subsidiary of PaR Systems. PaR Systems designs and manufacturers remotely and robotically operated specialized cranes with telescoping masts and manipulator arms for handling of hazardous materials in the nuclear utility and Department of Energy markets, and gantry robots with wide area coverage for process applications in the aerospace and marine industries. Ederer also serves a broad base of customers, providing custom-engineered bridge, gantry, and revolver cranes, and specialty crane-related material handling equipment, for nuclear utilities, Department of Energy facilities, aerospace, forest products, primary metals, ports, marine, and other heavy industrial applications.