Terex T 340XL Cranes for Sale and Rent
Terex T 340XL Specifications
Location
Florida US
820 miles
Make
Terex
Model
T 340XL
Tons
40.00
Year
2001
Price On Request
by Beyel Brothers, Inc.
Terex T 340XL 40-ton Telescopic Boom Truck CraneUnit Number: 382YOM 2001Hours: 21511Miles 210128Boom: 33-105 feet hydraulic four section full power boomJib: two sections (pull out stinger)Winches: TwoAuxiliary Boom head: yesEngine: CumminsTransmission: Standard Fuller 10 forward 3 reverseLocated in Cocoa, FL
Location
Richmond, Virginia US
104 miles
Make
Terex
Model
T 340XL
Tons
40.00
Year
2004
$99,500 USD
by Atlantic Coast Cranes & Machinery, Inc.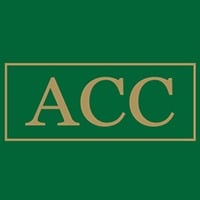 2004 Terex T340XL – 40 Ton Hydraulic Truck CraneEquipped as follows: 105' Boom 49' Jib Cummins Diesel Engine Automatic Transmission LMI, Anti-two Block Block, Ball +/- 7,500 hours / +/- 70,000 miles Pristine Condition!
Location
Fort Pierce, Florida US
818 miles
Make
Terex
Model
T 340XL
Tons
40.00
Year
2007
$209,500 USD
by Royal Crane, Inc./USA Crane
Location...Florida can deliver anywhere 2007 TEREX T340-1XL 40 TON WITH "XL" LONG BOOM PLUS OFFSETTING TELE JIBXL HEAVY LIFT PACKAGE NEW HIGH QUALITY PAINT AND DECALSALLISON AUTOMATIC TRANSMISSION, JOYSTICK CONTROLS, FRONT AND REAR AIR RIDE SUSPENSION, 105' MAIN PLUS 49' TELE JIB WITH 0°,15° OR 30° OFF-SETTS, OPTIONAL LONG OUTRIGGER JACKS FRONT & REAR! FULL ALUMINUM PACKAGE, ALUMINUM RIGGING BOXES, ALUMINUM PADS, NEW ANNUAL OSHA CERTIFICATION, THE LAST YEAR OF PRE-EMMISSION ENGINE, LOW HRS AND MILES, EXCEPTIONALLY CLEAN CRANE INSIDE AND OUT!