Manitex 50155S Cranes for Sale and Rent
Manitex 50155S Specifications
Location
Harrisburg, Pennsylvania US
90 miles
Make
Manitex
Model
50155S
Tons
50.00
Year
2016
$381,200 USD
by Stephenson Equipment, Inc.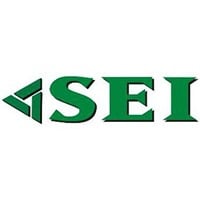 50 ton cap. 155' boom, 39' Jib, 4 out-and-down outriggers with Front Stabilizer, 360 degree operation, 7 Ton Hook ball, 15 ton single sheave block, 35 ton three sheave block, Tilting Cab with Heat and A/C. Radio Remote Ready. Wind Speed Indicator. Two-Man Basket.Mounted on 2017 Peterbilt 367 SFFA. Six Axle, Tridem with Push and Tag axles. Cummins ISX12, 500 HP, Eaton Fuller 18 speed Ultra Shift Plus. Remaining 5 year/200,000 engine warranty.Approx.: 1850 lower hours, 1600 Upper hours, 7400 miles
Location
Houston, Texas US
1202 miles
Make
Manitex
Model
50155S
Tons
50.00
Year
2018
Price On Request
by CraneWorks Inc.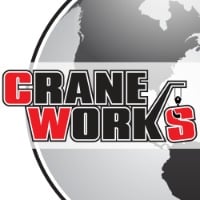 Features50 Ton (45,4 mton) Capacity4-Section 96' (29,3 m) Proportional Boom153.3 (46,7 m) Maximum tip Height with Telescope Jib; 105.2 ft. (32,1 m) Maximum Main Boom Tip HeightSelf-Lubricating Boom Slider PadsTwo Speed Planetary Grooved Drum Hoist With Negative Draft Flange and Rope TensionerAuxiliary Hoist OptionHoist Drum Rotation IndicatorThird Wrap Limiter under the Hoist Drum Rotation IndictorDeluxe Cab with heater, air conditioning, heated cloth seat, 8 seat adjustments, top hinged hatch, rear pop out window, with guard. Front and top windshield wipers, 12 Volt DC outlet, USB ports and engine monitoring system.PLC crane controller, CANBUS communication, J1939 truck engine communication...
Location
Nisku, Alberta CA
1957 miles
Make
Manitex
Model
50155S
Tons
50.00
Year
2014
Price On Request
by Cropac Equipment, Inc.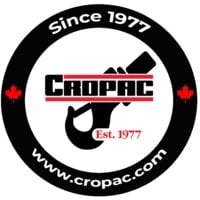 Mounted on a Used 2014 Kenworth T800 Tandem Tridem 50 ton capacity swing cab 155' five section full powered main boom Single piece 39' jib with offsets 2-speed Hoist w/ Grooved Drum Rotation Resistant Wire Rope ⅝" diameter Hydraulic Rotation Drum Indicator 5 Ton (4.5 mt) Hook and Ball, Single sheave quick reeve hook block Deluxe operators cab with 20 degree tilt Pilot Controls, diesel heater, Heated fully adjustable seat Engine Monitoring System - Display in upper cab Full LMI with with all function visual and audible alerts with cutouts Hard Wired Anti-Two Block w/ Lockout, Engine Start/Stop, Electronic Throttle Non - Free Swing, ...