Manitex 35100C Cranes for Sale and Rent
Manitex 35100C Specifications
The 35-ton (31, 8 mt) lifting capacity Manitex 35100C Boom Truck Crane has a 4-Section 100' (30, 5 m) Proportional Boom and an optional 1 or 2-Section 30' 6" (...
Show More
Location
Borger, Texas US
1331 miles
Make
Manitex
Model
35100C
Tons
35.00
Year
1997
$98,000 USD
by Payton Machine & Supply, Inc.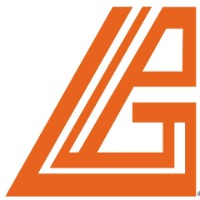 This 35-ton (31.8 mt) lifting capacity Manitex 35100C (C35100) Boom Truck Crane for sale with rear-mounted swing cab on a Peterbilt chassis has a four Section 100' (30. 5 m) Telescopic Proportional Boom with 2-piece jib and 5th front outrigger stabilizer. CAT C10 Engine, A/C, Cruise, Jake Brake, Heated mirrors, Polished wheels, and fuel tank. Two winches with Johnson single sheave take apart block and ball, free swing, with foot brake and Joystick controls, PAT system with a Factory Optimizer installed, Dual Hydraulic oil coolers, and 3 Polished Gearboxes. Features • 22', 1.25" (6, 7 m) Out-and-Down Outriggers at Full Extension • Intermediate and...
The 35-ton (31, 8 mt) lifting capacity Manitex 35100C Boom Truck Crane has a 4-Section 100' (30, 5 m) Proportional Boom and an optional 1 or 2-Section 30' 6" (9.3 m) to 55' (16.8 m) Jib for maximum tip height of 166.8' (50.3 m)
Features
• 22', 1.25" (6, 7 m) Out-and-Down Outriggers at Full Extension
• Intermediate and Fully Extended Outrigger Charts are Standard
• FirstUp for Optional Front Stabilizer Auto Retract
• 2-Speed Planetary Hoist with Grooved Drum and Negative Draft Flange
• Load Moment Indicator with Digital Display, CAN Bus, Overload Shutdown and Internal Boom Length Cable
• Radio ATB
• Rugged, Weatherproof Electrical System with Circuit Status LEDs
• Removable Boom Rest
• System Pressure Gauge
• Clamp-On Mounting
Specifications
| | |
| --- | --- |
| Nominal Rating | 35 tons @ 5' |
| Maximum Tip Height | 166' 8" (50.8 m) |
| Maximum Jib Length | 55' |
| Quick Reeve Boom Point | STD |
| Capacity Alert System | LMI |
| Overload Shut-Off | STD |
| Total Crane Weight | 29, 706 lbs (13, 502 kg) |