Location
Groenlo, Gelderland NL
3933 miles
Make
Compact Truck AG
Model
CT.3
Tons
70.00
Year
2000
79,500 EUR
Published
11 months ago
by Pfeifer Heavy Machinery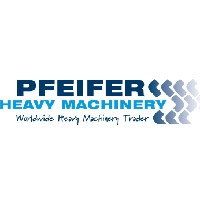 Used COMPACT TRUCK - CT3 at Pfeifer Heavy Machinery BV. Top brands at an affordable price. Excellent service and maintenance. Drive speed: 70 km/h Drive / Steering: 6x6x6 Tyre manuf. / size: Bridgestone / 445/95 R 25 (80/90%) Engine manufacture / typ: MAN / D2866 LF 20 Capacity in KW / HP: 285 / 387 * Standheating * Intarder. Documents and papers. CE (Declaration of Conformity). More detailed specifications on our website.
The company was established by crane manufacturing veteran Franz Lutz in 1992, with Alexander Lutz becoming the managing director. Compact Truck A.G. was based in Switzerland and from 1993 to 1999 the cranes were built by a company in Weimar, Germany. Then they were made under license by a company in Ulm, called Compact Crane.
Compact Truck manufactured the first City Class All Terrain Cranes
In 2000 Terex entered into a licensing agreement to manufacture and market the CT line of two-, three- and four-axle compact cranes, but it failed to commercialize the product and abandoned the project after it acquired Demag in 2002.
The CT line included cranes with lifting capacities of 40, 80 and 110 tons. In early 2004 the company was liquidated and ceased production of Compact City Cranes.