Listings

Listing Timeline

About

Company Description

Branches

Company Branches

Contact

Company Contacts
Contacts for Purple Wave Auction


Branches in Purple Wave Auction
Purple Wave Auction
825 Levee Dr., Manhattan, KS 66502
Purple Wave, is one of the largest no-reserve Internet auction firms in the United States. We transform the way sellers reach buyers to turn assets into cash. Purple Wave specializes in liquidating equipment and vehicles through no-reserve public Internet auctions — providing the easiest and most straightforward way to buy and sell used equipment quickly and efficiently.
The Purple Wave approach to auction maintains the traditional auction experience for buyers and sellers, but affords the convenience that comes with the Internet. From marketing and listing your assets to selling and collecting payment, sellers benefit from a full-service experience. In addition, Purple Wave does not require equipment be moved from the seller's location which saves the seller time and money.
Hard work, integrity, and creativity have grown Purple Wave into the premier equipment and vehicle auction venue. Since 2000, Purple Wave has widely expanded its sales volume and reputation by:
Focusing on providing trustworthy auctions

Building an extensive bidding community

Providing technology and systems that make buying and selling easy
The Purple Wave team consists of over 80 professionals, who have extensive backgrounds in agriculture, construction, government, banking and auction management.
| | |
| --- | --- |
| Location | Marthasville, Missouri US |
| Make | Grove |
| Model | AP308 |
| Tons | 8.50 |
| Year | 1989 |
Auction
by Purple Wave Auction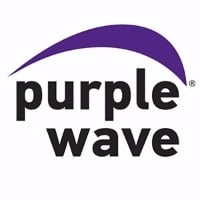 No RESERVE 1989 Grove AP-308 carry deck crane Auction Date: 10/20/22 BID NOW Hours: 1,463 on the meter Serial: 71660 Engine Continental Cylinders: 4 Fuel type: LPG LP bottle: Not included Transmission Manual Speed: 4 Chassis Brakes: Hydraulic Propulsion: Mechanical Operators station Canopy Crane controls: Stick Features Boom Telescopic Boom length: 10.5' Sections: 3 Maximum lift capacity: 17,000 lbs Maximum lift height: 34' Jib: 10' Stabilizers: 4 Boom controls In-cab Capacity: 12,000 lbs Crane ball & hook Tires Size: 10.00-15 Item Details...
| | |
| --- | --- |
| Location | Eau Claire, Wisconsin US |
| Make | Krupp |
| Model | KMK 5110 |
| Tons | 110.00 |
| Year | 1992 |
Auction
by Purple Wave Auction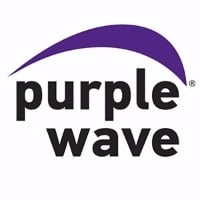 NO RESERVE 1992 Krupp (Grove) KMK 5110 All Terrain Crane Auction Date: Thursday 10/20/22 BID NOW Miles: 68,843 on odometer Hours: 17,406 on meter Miles or hours may vary, unit still in use VIN: W09110506NWK20004 Engine Mercedes-Benz Cylinders: 8 Fuel type: Diesel Upper engine Make: Mercedes-Benz Cylinders: 6 Engine hours: 19,518 Fuel type: Diesel Transmission Automatic Chassis Axles: Quad Suspension: Air Brakes: Air Operators station Enclosed cab AC, Heat Upper interior Heat Crane controls: Joysticks Load monitor Grove GKS83 Features Boom ...