Listings

Listing Timeline

About

Company Description

Branches

Company Branches

Contact

Company Contacts
Contacts for Plumb Signs, Inc.

Branches in Plumb Signs, Inc.
Plumb Signs, Inc.
909 South 28th Street, Tacoma, WA, USA

Based out of Tacoma, WA since 1982, Plumb Signs has established itself as an industry leading commercial sign designer, fabricator, & installer throughout the Pacific Northwest. With a commercial grade sign shop and one of the largest fleets of trucks in the area, we are capable of handling any type of sign project. Whether it's a monument sign for the entry of a shopping center or an illuminated exterior wall mounted sign on a high rise, our team has the skillset and tools to get the job done.
| | |
| --- | --- |
| Location | Tacoma, Washington US |
| Make | Elliott |
| Model | G85F |
| Tons | 2.95 |
| Year | 2003 |
$45,999 USD
by Plumb Signs, Inc.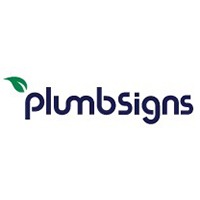 Elliott G85F Telescopic Boom Truck Mounted Aerial Lift on International Good running sign truck, engine rebuilt 4 years ago, runs and drives good, 85' platform high rear-mounted aerial. The boom needs some love to get it back to 100%, but it is fully functional. The cab has been dented from the rams on the boom and the cab back window will need to be fixed.