Listings

Listing Timeline

About

Company Description

Branches

Company Branches

Contact

Company Contacts
Contacts for Pinnacle Cranes

Branches in Pinnacle Cranes
Pinnacle Cranes
14211 Slatebrooks Drive Midland, NC 28107
Pinnacle Cranes is a crane service company offering crane solutions to all construction and construction related industries. Our staff consists of highly experienced crane consultants and product support professionals who specialize in providing the best crane products and services to meet our customer's needs.
Pinnacle Cranes is the authorized dealer in North and South Carolina for Link-Belt Cranes; Manitex Boom Trucks; and Shuttlelift Industrial Carry Deck Cranes. Maintaining a large crane rental fleet and new crane inventory allows timely delivery.
7 Reasons to Buy Used Cranes from Us
We understand procuring a used product for your business is a vital decision that will carry significant repercussions, which means you'll want to research exhaustively for an option that checks all the boxes. End your search with Pinnacle Cranes, as we're consistently rated as a top five Link-Belt Crane Dealer, primarily due to our dedication to supplying superior cranes. When considering the purchase of a used crane for sale, advantages to buying from us include:

All Cranes are thoroughly inspected

Our Cranes are young and low hour

Link-Belt retains it's value very well

Our Cranes are competitively priced

All cranes come with owners kits, parts manuals, and service manuals

We can arrange delivery or your can pick up your crane

We are federally inspected and maintain the highest quality and integrity
Contact Us Today to Demo a Crane or Schedule a Walk-around

Jim Mackinson
704-517-1942

| | |
| --- | --- |
| Location | Midland, Texas US |
| Make | Link-Belt |
| Model | TCC-1200 |
| Tons | 120.00 |
| Year | 2018 |
$784,000 USD
by Pinnacle Cranes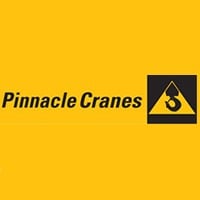 Link-Belt TCC-1200 Telescopic Boom Crawler Crane for Sale Equipped With All Standard Equipment Plus The Following: Toolbox, 10' to 31' to 55' 3-Piece Fly, 12 Ton Ball, 80 Ton 5-Sheave Block
| | |
| --- | --- |
| Location | Midland, North Carolina US |
| Make | Link-Belt |
| Model | TCC-750 |
| Tons | 75.00 |
| Year | 2020 |
$708,000 USD
by Pinnacle Cranes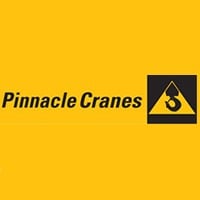 Link-Belt Dealer Selling a Like New TCC-750 TOOLBOX, 35' - 58' OFFSETTABLE, TWO-PIECE BIFOLD LATTICE FLY, 8-1/2 TON SWIVELING HOOK AND BALL, 60 TON 4 SHEAVE QUICK REEVE HOOK BLOCK WITH SAFETY LATCH All Standard equipment plus: toolbox, 8.5-ton ball, 40 ton 3-sheave block, Aux. winch Remarkable control, reliability, and capacity performance Unbeatable hydraulic pilot-operated controls Quick mobilization - transports in one or two loads Base Rating 75 Ton @ 10' (70mt @ 3m) Main Boom Four Section Formed Boom Length (min-max) 38.6'-115.6' (11.8m-35.2m) Telescope System Full Power ...
| | |
| --- | --- |
| Location | Midland, North Carolina US |
| Make | Link-Belt |
| Model | HTC-8690 |
| Tons | 90.00 |
| Year | 2006 |
$318,000 USD
by Pinnacle Cranes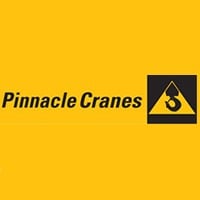 140' Main Boom, 58' Jib, Block, Ball