Listings

Listing Timeline

About

Company Description

Branches

Company Branches

Contact

Company Contacts
Contacts for Peters Heavy Hauling

Branches in Peters Heavy Hauling
Peters Heavy Crane Service
2740 Sunset Blvd, Stevens Point, WI, USA

Peters Heavy Construction, Inc. is our formal name, but we are known to many of our customers as Peters Heavy Crane Service. Peters Heavy Crane Service is a crane rental and heavy hauling company that was established in the 1960s and is primarily located in the Wisconsin area. Although we are located throughout many areas of Wisconsin and conduct most of our business here, we do travel to surrounding states in order to fit all of our customer's crane rental or heavy hauling needs.
Peters Heavy Crane Service has cranes ranging from 6 to 1350 tons which are all used for many different types of jobs and services. Also, Peters Heavy Crane Service does heavy hauling and trucking with a wide variety of trucks and trailers. We have all of our own equipment and rigging to fulfill any job any of our customers may need whether it be a rental with an operator or a bare rental for those customers and/or clients that simply need the equipment but not the labor.
Peters Heavy Crane Service is a small family-owned business that strives to give its customers great satisfaction and a job very well done each and every time.
| | |
| --- | --- |
| Location | Stevens Point, Wisconsin US |
| Make | Terex |
| Model | T 340-1 |
| Tons | 40.00 |
| Year | 2006 |
$179,900 USD
by Peters Heavy Hauling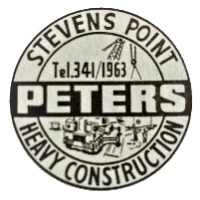 40 ton cummins auto trans 2 speed rears full airride 2 winches joy sticks remote outrigger controls camera on winches & backup long outrigger cylinders owner-operator garaged kept
| | |
| --- | --- |
| Location | Stevens Point, Wisconsin US |
| Make | Link-Belt |
| Model | HTC-8660 |
| Tons | 60.00 |
| Year | 1999 |
Price On Request
by Peters Heavy Hauling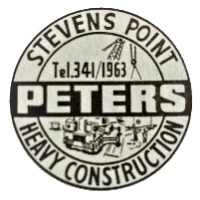 (1) Single Owner/Operator Link-Belt HTC-8660 60-Ton Hydraulic Truck Crane For Sale Detroit 50 series engine, 9-speed transmission, 2 winches, 95% tread on tires, and no leaks Approximately 5,500 hours since bought new Lever control cameras for the winches Certified with Full Maintenance Records and New Paint