Listings

Listing Timeline

About

Company Description

Branches

Company Branches

Contact

Company Contacts
Contacts for Newman Tractor

Branches in Newman Tractor
Newman Tractor
2841 Verona-Mudlick Rd, Verona, KY 41092, United States

Full Service

Construction Equipment Dealer
With over 40 years experience, Newman Tractor understands the urgency involved in heavy equipment sales and rental. Using our express shipping network and global wire transfer options, we provide the fastest and most affordable solution for transporting a crane to your job site – across the United States and worldwide!
Used Crane for Sale
Buying used cranes makes sense for companies on a tight budget or experiencing rapid growth. Whether you're looking to trade-in, sell or buy a used cherry picker, we like to wheel and deal with our customers to get best bargain for them. We carry a broad selection of pre-owned heavy equipment in a wide range of brands, models and ages. Every all terrain crane we sell undergoes a complete IEDA inspection before it leaves our lot to ensure quality and performance.
Used Crane for Rent
Every crane on our lot is professionally maintained and tested by our highly experienced mechanics to ensure each machine is ready to perform in peak condition and ready to roll out when you call. If your rental experiences ANY issue we will rush an on-site mechanic to your job site and immediately repair it. We also offer leasing and rent-to-own options on all of our used cranes!
| | |
| --- | --- |
| Location | US |
| Make | RO Corporation |
| Model | TC 2857 |
| Tons | 14.40 |
| Year | 2000 |
$42,000 USD
by Newman Tractor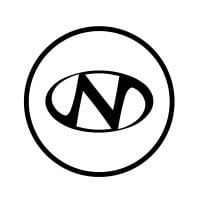 Super Clean SIMON RO 2857 STINGER boom truck crane for sale mounted on 2000 PETERBILT 330 with 87,823 miles. In 1997, Terex acquired the Simon companies including Simon-RO "Stinger", a manufacturer of boom trucks under the brand name of RO "Stinger".
| | |
| --- | --- |
| Location | Verona, Kentucky US |
| Make | National Crane |
| Model | 600E2 |
| Tons | 20.00 |
| Year | 2008 |
$75,000 USD
by Newman Tractor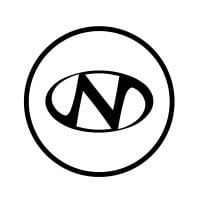 The 647E2 was part of the National 600E2 series boom truck product lineup. MAXXFORCE DT 7.6L ENGINE: ALLISON AUTOMATIC TRANS: 20,000 # FRONT: 40,000 # REARS: 234IN WHEELBASE: NATIONAL 647E2 STRAIGHT BOOM: 40,000 LB LIFT CAPACITY: 55 FT MAX LIFT HEIGHT: