Listings

Listing Timeline

About

Company Description

Branches

Company Branches

Contact

Company Contacts
Contacts for Matcon Canada

Branches in Matcon Canada
Matcon Canada
2208 Hartley Avenue, Coquitlam, BC, Canada

Since 1997, Matcon has been recognized as an innovative and industry leading company for construction services in the Vancouver Metro area. Since our inception almost twenty years ago, we have continued to update and expand our services from our original expertise in excavation & shoring work to demolition, environmental contracting, infrastructure construction, and deep foundations.
| | |
| --- | --- |
| Location | Vancouver, British Columbia CA |
| Make | Link-Belt |
| Model | 238 HSL |
| Tons | 150.00 |
| Year | 2007 |
$700,000 USD
by Matcon Canada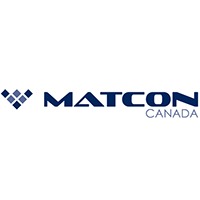 Good condition crane comes with 260ft main boom, full ctr weight pkg,no jib, main winch, secondary winch and 3rd boom mounted winch. All winches have free fall function. 15t Headache ball,25t load block,90t load block. Unit is currently working in Vancouver Canada. Set up with 120′ boom, remainder of boom is located in Seattle Washington. Current structural and Mechanical inspection done Jan 2019.